« Ace: Hey Marco Rubio, I Just Wanted To--
Marco Rubio: That's Senator Elect Marco Rubio, Bub
Ace: Hey, Senator Elect Marco Rubio, I Have Had Sex With Your Garbage For The Last Time
|
Main
|
Blanche Lincoln Gone, AR Senate Race »
November 02, 2010
Where We Are: Probably In Store for 70+ (Fingers Crossed)
The bad news: A couple of seats we wanted for the Super Wave, 100+ seat version, look like they're not going to happen: Patrick Murray in VA-8 is well behind, as is Lally in KY-3. Republican victories in either would have presaged a 100+ pickup.
On the other hand, we're above the Big Wave scenario, as it stands: Barron Hill, in the Big Wave column, appears to be losing quite badly in IN-9.
Further, per Allah's latest update, incumbent Democrat Rick Boucher is going to lose in VA-9 -- and he was seventieth on Nate Silver's list of most likely GOP pickups.
So, at the moment, based on scattered and incomplete data, it looks like 100 is probably out, 70 is quite possible, and eighty remains doable as well.
As Winston Wolf's gay cousin Wiggy Wolf advised: "Gentlemen -- let's take down our pants."
Yup: Rich Lowry notes we're now grabbing some from the "Leans Democratic" column.
I hope this means almost all toss-ups go our way (which would deliver us around 70), and then we grab like 1/2 the lean Democrats (to get us over 80).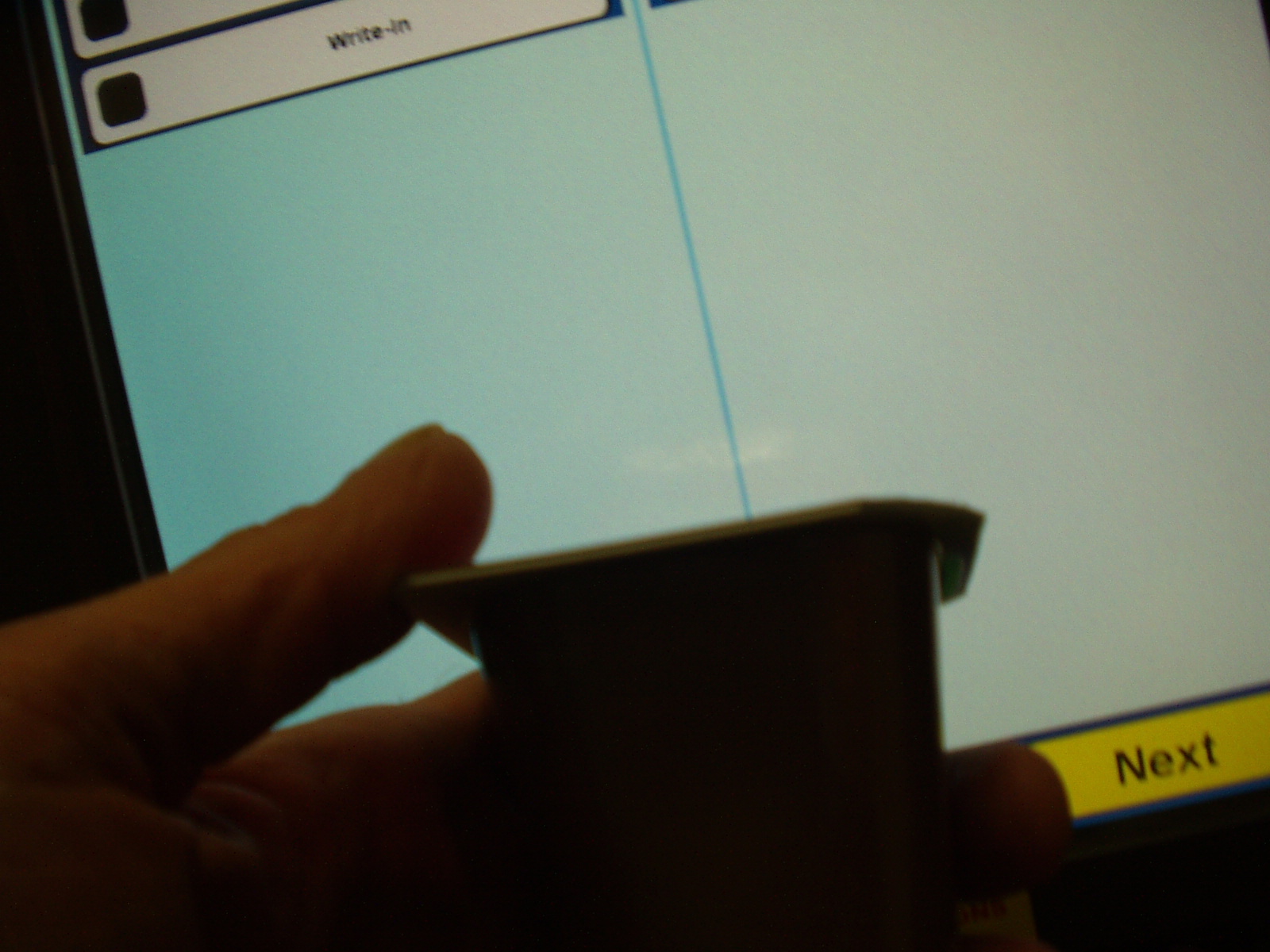 Pudding in the voting booth, via Rick in STL.

posted by Ace at
08:22 PM
|
Access Comments