« Open Thread
|
Main
|
Plotting Up Predictions of GOP Gains in the House »
October 30, 2010
College Football Saturday Thread
What the hell have I got left? The Longhorns are up against the Baptists. The Cowgirls are 1 and 5. The Rangers got their asses handed to them in the city by the bay.
Dark times.
And being number one in the rankings is like a death sentence. It's as bad as being the most recently promoted Taliban head honcho in North Waziristan, always listening for that odd sound from the sky, before the lights go out.
Oh well. Miss BCS, all smiley and cutes.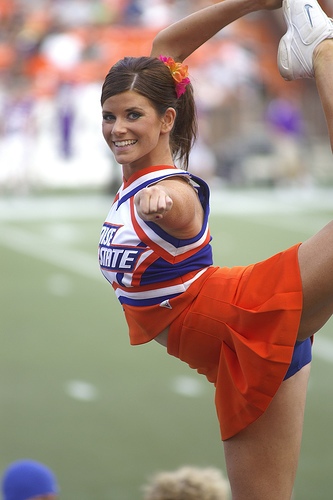 Poise is important, in cheerleading.

posted by Dave In Texas at
01:01 PM
|
Access Comments