« Shock: "Head Stompee" Now Lying About Her Martyrdom on Olbermann
|
Main
|
For Congress:
Ilario Pantano, NC-7
Tom Wesley, MA-2
Andy Barr, KY-6
»
October 28, 2010
Ace: Hey, Marco Rubio, Did You Hear About This New Ellmers-Etheridge Poll?
Marco Rubio: No, What's It Say?
Ace: It Says Bob Etheridge Is Gonna Be Choking Strangers As A Private Citizen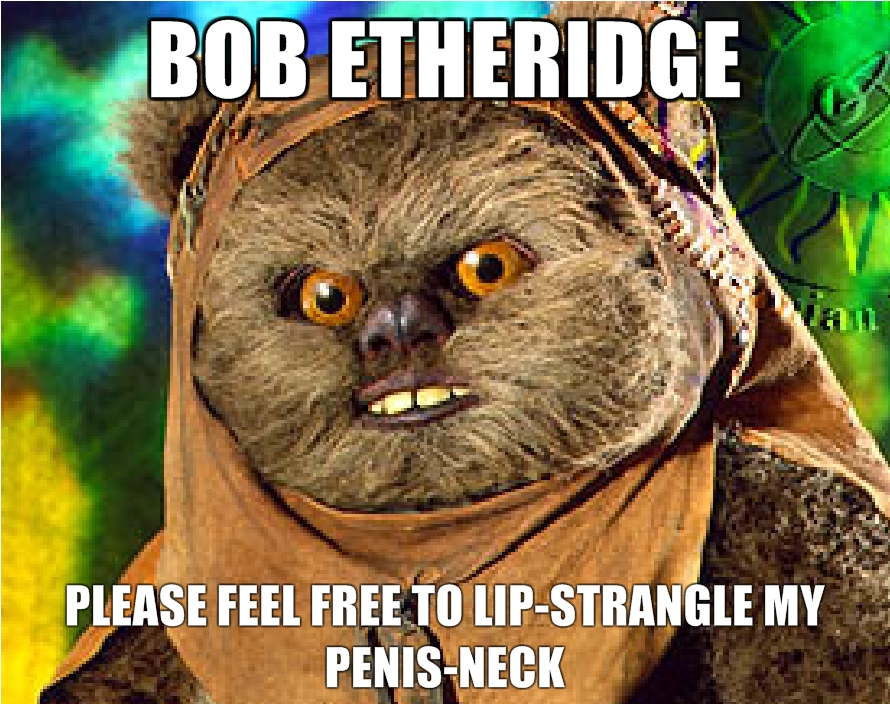 So what's the poll say? I don't know! Either NRO is crashing or my stupid internet isn't working as usual. But I hear good things.
Update: The poll is behind a firewall but Drew tips me to the headline:
Civitas Poll: Ellmers Leads Etheridge Heading into Final Weekend

In other news: Remember Jacob Turk, challenging that Cleaver guy in MO-5? No confirmation yet but this blogger says it was reported on the radio that Turk's ahead, or MoE. Or something. Obviously, details are sketchy
PPP calls the WI-8 a bellwether for the country, since neither candidate is very well known there -- so it's up or down on Obama, mostly.
Reid Ribble is ahead of Steve Kagen-- and that's good, not just because Reid Ribble is a good conservative, but because it's really fun to say Republican Representative Reid Ribble. Try it!
So if voters don't really know or care much about either of these candidates, what's driving their voting decisions? We found there was an enormous correlation between how voters in the district felt about Barack Obama and how they planned to vote in the House race. With voters who approve of Obama, Kagen leads 74-5. With voters who don't approve of Obama Ribble's ahead 70-9.

The problem for Kagen is that despite the fact that Obama won the district by 9 points in 2008, his approval rating there now is a 42/54 spread. So if the race ends up being a referendum on Obama he's going to lose. And there are dozens of other districts across the country where voters really know nothing about the candidates and are going to vote for the House based on their feelings about the President- for the most part that's going to be bad news for Democrats.
Charles Lollar (threatening Steny Hoyer in MD-5) is of course having his signs destroyed by hyperpartisan liberals and union stooges. I'm reprinting his letter in full below -- put up a sign if you're in the district. Hell, put up a sign if you're not in the district but on a well-traveled thoroughfare that might have drivers from MD-5.

last ditch effort to silence our message, they have begun stealing and destroying our signs. While some level of vandalism occurs in every election, we have experienced losses far beyond the norm. On some sections of highway, all of our larger signs were removed or destroyed. In some cases they were literally cut the post off with a saw. In fact, we now have reason to believe that a bounty is being paid for the removal or destruction of our signs.

Some on the other side might think that these cowardly, criminal acts will be enough to stop us, but they are wrong. They have underestimated this campaign and, more importantly, they have underestimated you. Together we are going to remind them why darkness always retreats from the light, and justice always prevails in the end.

In response to these criminal acts I have ordered thousands of replacement yard signs. While this action will place a financial burden on this campaign, I am determined to resist the efforts by those who want to censor our voices. Come this November the citizens of our district will have a choice, no matter what the cost. Unfortunately I cannot succeed in this effort alone. I am going to need your help.

The new signs will arrive this weekend, far too late for my volunteers to deliver before Tuesday's election. We are going to need a little help, and this is where you come in.

If you are willing to help, I will need you to do 3 simple things:

1 - Please call my campaign office at 301-358-6264, between the hours of 10:00 am and 8:00 pm.

2 - Tell them that you are calling to RSVP for one of the new replacement yard signs. (They will record your contact information.)

3 - Then on Saturday, October 30th, go down to one of three special locations, pick up your new sign and plant it in your front yard for all the world to see.

That's it, simple as 1-2-3. But If you will agree to do these 3 simple things then you will help deliver our message and shine a bright light in dark places.

We have come too far to let anyone stop us now. With the victory so close at hand we will not be deterred. Under the cover of night they destroyed dozens of our signs. In the light of day we will replace them by the thousands.

I hope that you will choose to help. Together we will literally create a "New Day for Maryland."

Charles Lollar
Candidate for Maryland's
5th Congressional District


Yard signs will be availabe at these 3 locations starting SATURDAY 10:00 am - 8:00 pm

Bowie Volunteer Center
16701 Melford Boulevard, Suite 100
Bowie, Md
301.358.6264 (Campaign Telephone Number - Call this number to RSVP for a sign)

Anne Arundel Victory Center
2024 West Street, Suite 101
Annapolis, Md.
410.224.3301 (Directions Only)

Southern Maryland Victory Center
65 Duke Street, Room 2012
Prince Frederick, Md.
443.975.7477 (Directions Only)

posted by Ace at
12:33 PM
|
Access Comments