« This is our future
|
Main
|
This is a Bacon Latte. »
October 20, 2010
Overnight Open Thread
Welcome to tonight's semi-half-assed hump day ONT.
Nitroglycerine Detonation in Slo-Mo
Longtime readers are familiar with my abiding love of explosives. So here's video of a teensy-weensy drop of nitroglycerine exploding when hit by a hammer. Note that even slowed down 500x the explosion is too fast to be seen. That's because high order explosives like nitro don't just burn quickly - they detonate. The shock wave from an exploding molecule actually sets off other molecules, propagating at a speed of almost 5 miles per sec! Compare that with the slow sizzling of most fuels and you can see why explosives are so powerful.
Nitroglycerine is also surprisingly easy to make - pretty much any bright high school student can do it - but somewhat difficult to make safely. Luckily my fellow student uh, "Jimbo" was a brighter (and luckier) than the average high school student and he managed to make just enough nitro to entertain the rest of us mad scientist-types without also managing to blow us up. Good times, good times.
Nearly 500 California Highway Patrolmen Make Over $150,000 A Year
And many of these made over $250,000 in 2009 thanks to 'pension spiking'. Just these 500 officers alone accounted for $100 million dollars out of the California budget this year. And thanks to insanely generous pensions they'll draw nearly this amount for decades to come after they retire. Just reason #362 why CA is boned.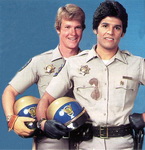 China Now Halting Shipments of Rare Earth Minerals To US
Not good. And it's not like President Obama is in a position to stand up to them. Or has the willingness to.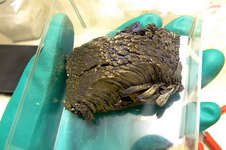 Mom Leaves Husband For Stepson, Then Dumps Him For His Best Friend
She's 35-going-on-50 and not exactly a looker so I guess she must have a magical VJJ or something. If you're Mark's father or best friend, you should start being afraid.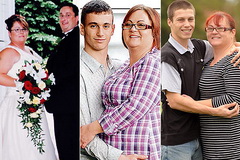 Girl Scouts Pushing a Bill to Fight Photoshopping, Scary-Thin Models
And they succeeded in getting the Healthy Media for Youth Act introduced in the Senate by Sen. Kay Hagan (D-N.C.) and in the House by Rep. Tammy Baldwin (D-Wis.). I'm sure they mean well and all but I take this as a sign that the Girls Scouts national organization has way too much money and time for their own good. Maybe they should focus more on badges, good works, and cookies. Sweet, sweet delicious cookies.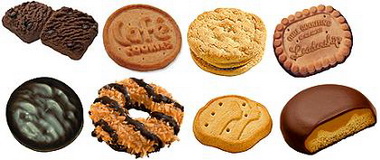 Denver Airport Overrun With Car-Eating Rabbits
Apparently they're drawn to the soy-based wire covering used in cars made after 2002. Sadly Holy Hand Grenades are hard to come by these days and frowned upon at the airport.

Kanye West Has His Teeth Replaced With Diamonds
I'm gonna let you finish reading but first you gotta check out my new dental bling.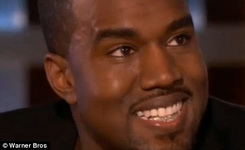 World's Longest Kitteh
Unsurprisingly it's a Maine Coon. And no this isn't a photoshop - it's the real longcat. (thanks to genghis)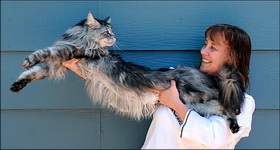 Tonight's post brought to you by then and now: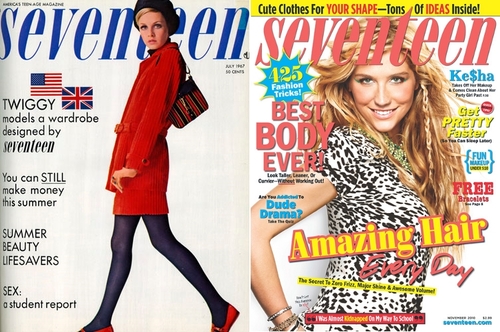 Notice: Posted by permission of AceCorp LLC. Please e-mail overnight open thread tips to maetenloch at gmail. Otherwise send tips to Ace.

posted by Maetenloch at
09:40 PM
|
Access Comments