« Broward county (FL) Democrats in disaray
|
Main
|
Shocker Poll: Dems more dominated by extremists than Republicans »
October 19, 2010
Top Headline Comments 10-19-2010
It's a Two-fer Tuesday, I'll add the Moron Pick Results here too.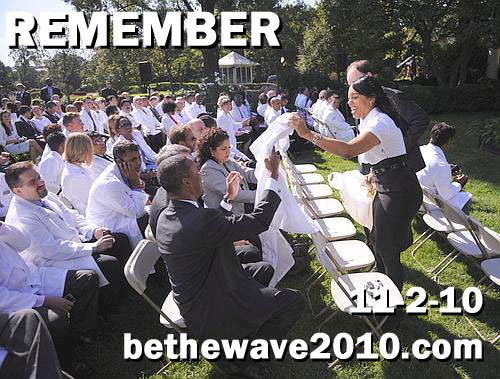 You people have to look like doctors. This is serious stuff.
Remember November via Slublog™

Top Picks from Top Pickers. Top. Pickers.
JCred: 51
Bruin22: 48
joltin' j's: 48
Commando Pete: 47
Titanium: 47
Boone85: 46
Conservative in the City: 46
sTevo: 46
3rd_Bird: 46
Dr.Spank: 46
Portnoy: 46
boniface ballers: 46


The B squad
Ben: 45
DrewM: 41
CDR M: 39
Gabe Malor: 36
Russ From Winterset: 33
Dave in Texas: 33
Thanks as always to Ben and CDR M.

posted by Dave In Texas at
09:10 AM
|
Access Comments