ę Democratic Mass Extinction Event: Hinchey, McCarthy, Maffei In Trouble
|
Main
|
Is John Dingell Really In Trouble? Ľ
October 12, 2010
For Congress: Chris Gibson, NY-20
(Part of an Ace of Spades HQ campaign to highlight races that can be won but need your help)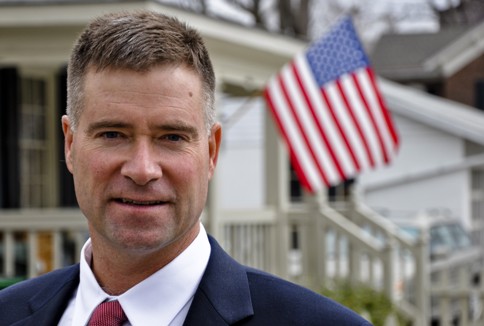 The Race-
This is the seat Kirsten Gilibrand held before being named to the Senate.
After a close special election race in í09, in which Democrat Scott Murphy was elected, the GOP is trying to win the seat back with candidate Chris Gibson.
Gibson is a recently retired Army Colonel (he was in Haiti with the 82nd Airborne doing relief missions, just weeks before retiring and announcing his candidacy). Heís running on an anti-spending, anti-tax and pro conservative/market based reform of health care platform.

The Candidate (from his website)-
Chris Gibson grew up in Columbia County in the town of Kinderhook. He was the Point Guard and Co-Captain of Ichabod Craneís High School Basketball Team and went on to graduate magna cum laude with a BA in History from Siena College while earning a ROTC Commission there.

Over the course of his 24 year Army career Chris rose to the rank of Colonel and deployed 7 times; including 4 combat tours to Iraq, and separate deployments to Kosovo, the Southwestern US for a counter-drug operation, and most recently (just prior to his retirement) to Haiti where he commanded the 82nd Airborne Divisionís 2nd Brigade Combat Team during the opening month of that humanitarian relief operation.
Chris holds an MPA and PhD in Government from Cornell University and is the author of Securing the State, a book on national security decision-making published in 2008. Chris has been married to Mary Jo, a NYS Licensed Clinical Social Worker, for over 13 years and they have three children.
Why Gibson can win-
The district was tailored made for Republican John Sweeny . Cook lists it (pdf) as R+2 and Obama barely carried by only 3 points,( he won the state as a whole by 27%).
The district only went to the Democrats as part of their takeover year in í06 and then mostly because Sweeny self-destructed over allegations of domestic violence and several DUI incidents.
A lack luster campaign in the í09 special election by state GOP Assemblyman Jim Tedisco, (he took weeks to say whether he would have voted for the stimulus) enabled Murphy to keep the seat in Democratic hands. Murphy originally opposed the health care bill but after being buttonholed on the House floor by Nancy Pelosi, he flipped to a yes on the final bill.
Gibson is a novice candidate but heís been working the ground game hard for several months and is now starting to get ads up on TV (about 3 weeks behind Murphy). The largest county in the district, Saratoga, is a Republican stronghold and Gibson should do very well there.
Itís been a fairly quiet campaign (though the DCCC is starting to run attack ads against Gibson, so they are getting nervous), but Gibsonís impressive personal story of service, the Republican leanings of the district and the overall favorable environment for the GOP are all working in Gibsonís favor.


posted by DrewM. at
01:19 PM
|
Access Comments