« Rasmussen: Raese Takes Six Point Lead Over Manchin
|
Main
|
Ace: This AP Poll Showing Swing White Working Class Voters Moving To GOP Makes Me Want To Do Something Special
Marco Rubio: I Don't Like Where This Is Heading »
October 06, 2010
Staff Sgt. Robert J. Miller, United States Army, To Be Awarded The Medal Of Honor
Staff Sgt. Robert J. Miller, killed on January 25, 2008. will be the seventh service member to receive the Medal of Honor during operations in Iraq and Afghanistan,

The Army said.he fended off fire from Taliban insurgents to allow his team to fall back to a safe position. The battle took place in the village of Barikowt, near the Pakistani border.

"Miller deliberately moved forward making himself vulnerable as he engaged several enemy positions to provide suppressive fire, buying time for his teammates to take cover," the Army's website states.

"We were fish in a barrel," said Sgt. James Odyga, Miller's commander in Afghanistan. "Enemy on right, on the left. Robby immediately started firing."

By "exposing his position repeatedly, he drew fire from more than 100 enemy fighters," and saved the lives of his fellow Green Berets and 15 Afghan soldiers, the Army said.

Miller's parents take consolation that their son gave his life so that others could live.

"If it wasn't for Robert's actions, they could have easily been killed," said his mother, Maureen Miller.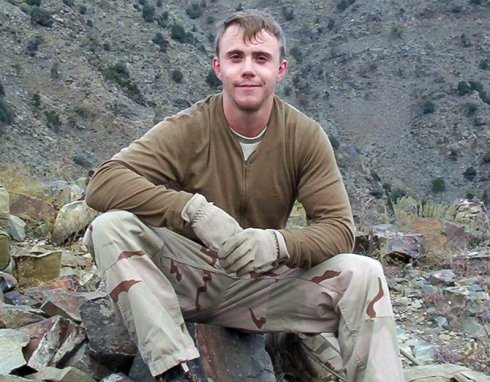 Once the ceremony is over and the Medal has been awarded, you can read more about Staff Sgt. Robert Miller here.
Naturally, Blackfive has more as well.
Information on the 6 other men to be awarded the Medal of Honor for service in Afghanistan and Iraq.

posted by DrewM. at
01:56 PM
|
Access Comments