ę Week 4 Pickem Standings
|
Main
|
Blumenthal vs. McMahon Debate Ľ
October 05, 2010
Ace: This New Nevada Poll Makes Up For Missing the West Virginia One
Harry Reid: Gee... I Hope You're Not Going To Do An Ewok Picture About Me (Hint, Hint)
Ace: You're Like a Creepy Sort of Weirdo Sort of Guy, Aren't You? I Bet You'd Like That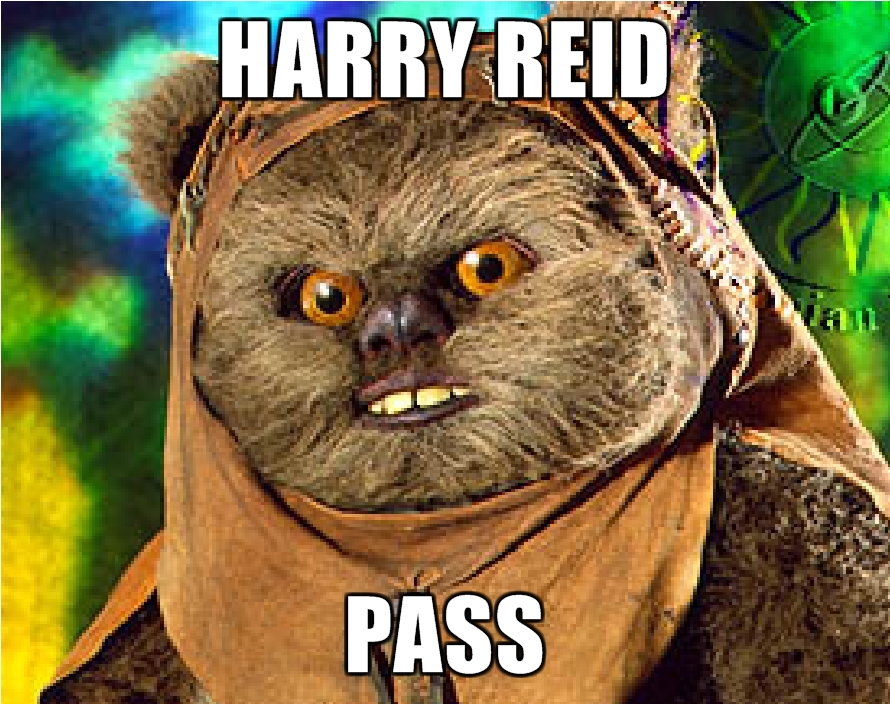 Republican Sharron Angle seems to be solidifying her support in her bid to unseat Senate Majority Leader Harry Reid in Nevada.

In the latest Fox News battleground state poll of likely voters, Angle drew 49 percent to Reidís 46 percent. As voters make up their mind with four weeks to go until Election Day, Angle seems to have the edge.

In the first Fox battleground poll in the Silver State four weeks ago, 10 percent of respondents were either unsure, in favor of a minor party candidate or, as state law allows in Nevada, planning to vote for "none of these candidates."

In this week's poll, those three categories add up to 5 percent. Over the same period, Angleís overall vote percentage went from 45 percent to 49 percent.
Now +9, As It Stands: CAC points out that with weak leads in IL and NV (but I count 'em) and a somewhat more substantial lead in WV, and strong leads in a bunch of other states, we're up to +9.
That means, I think, we need one of WA, CT, NY, or DE to get ten and control of the Senate. I score them in likelihood in that order.

posted by Ace at
11:57 AM
|
Access Comments