« Open Blog/I'm... Uh, I've Got a Flu Or Something
|
Main
|
What Women Want [rdbrewer] »
October 01, 2010
Check out War News Updates [XBradTC]
I've been pimping this site, War News Updates, for a while now. It's basically an aggregator of headlines. It has lots of great stuff on the wars in Iraq and Afghanistan, but it also has stuff on just about every other part of the world. It's a great resource to keep up on what's going on around the world. I learn stuff every time I go there.
Unrelated, do any of you grunts ever remember doing the rucksack flop in the old days?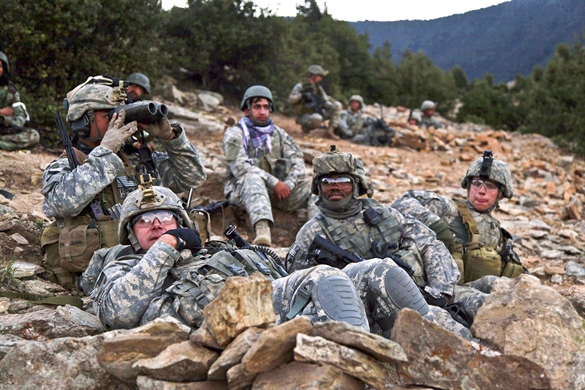 I would have gotten nuked back on the old days for flopping like that. You always rested either by taking a knee, or in the prone.

posted by Open Blogger at
03:31 PM
|
Access Comments