« Stupid: Meg Whitman Found Out Her Maid Was Illegal And Very Properly Fired Her, So It's Like A Big Scandal We Should All Be Upset About Or Something
|
Main
|
The revolution takes another hit; Tea Party candidate says bad words »
September 29, 2010
Overnight Open Thread
Welcome to tonight's semi-half-assed hump day ONT.
A Very Important Message From Ron Burgundy
Don't make him fight you. Cause things might escalate. Quickly. Might even jump up a notch or two. And could even involve kittehs.
Hurrah - World War I Is Finally Over!
After 92 years Germany has finally made the final payment of £59.5 million as part of its reparations under the 1919 Treaty of Versailles.

The initial sum agreed upon for war damages in 1919 was 226 billion Reichsmarks, a sum later reduced to 132 billion, £22 billion at the time.

The bill would have been settled much earlier had Adolf Hitler not reneged on reparations during his reign.

And believe it or not there are currently three surviving veterans of The Great War including American Frank Buckles, who is America's oldest living combat veteran at 109 years old.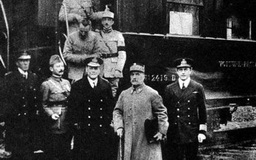 Obama: His Brother's Keeper?
Well that's how he described his view of Christianity:

"…the precepts of Jesus Christ spoke to me in terms of the kind of life that I would want to lead: being my brothers' and sisters' keeper…"
Now you can argue whether that's a valid interpretation of Christianity in general, but the guys at VS point out that Obama has an actual brother (well half-brother) in Kenya. And despite all of Obama's money he hasn't exactly been keeping after his half-brother who apparently still lives in a shack.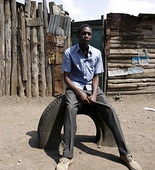 Don't Know Much About Religion
According to recent Pew survey Americans despite being quite religious don't know all that much about major world religions - on average they could only answer 16 questions out of 32 correctly. Atheists and agnostics actually scored the highest with 20.9 while Hispanic Catholics scored the worst only getting 11 questions correct.
You can can take a sample 15 question test here. I managed to get a 14 out of 15 and my religious knowledge is average at best.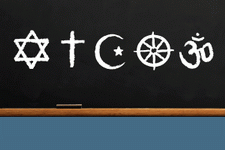 No More Bayonet Training For The US Army
Based on feedback from drill instructors Lt. Gen. Mark Hertling has discontinued bayonet drills as part of Army basic training. The last bayonet charge by US troops took place in 1951 during the Korean War. Although I vaguely recall that bayonets were also used at some point in the book, "We Were Soldiers Once... and Young".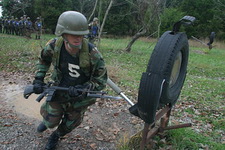 Why Do Squirrels Masturbate?
Well because they can. But scientists like Jane Waterman who spent 2000 hours watching Cape ground squirrels and recording every single sex act by males have a new theory: It's to prevent squirrel STDs. This is why squirrel scientists get paid the big bucks. Even more than the fruit bat scientists.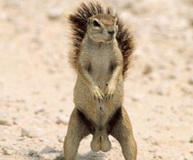 Gloom, Doom Loom for New York Times
So the NYT is shunning the online business news outlet, Business Insider, because they think the Times' business model is unsustainable:

… we continue to think that the company will require a major restructuring, one in which approximately half of the estimated $200 million in annual newsroom costs are eliminated.

As Arthur Sulzberger himself recently acknowledged, there will come a day when the New York Times is forced to stop publishing its print edition. When that happens, the paper's economics will change radically, and the online business simply won't support the same cost structure that the print edition does, paywall or no.
The NYT declared this wrong, wrong, wrong. But when given a chance to respond and show why Business Insider's assessment was mistaken, they got real quiet and stared off into space while a coyote howled in the distance.
Meanwhile the NYT is now
mainstreaming polygamy
. Well the Arab kind since the Mormon kind is still all freaky and weird.
Bringing Back the Gold Standard
A lot of people see this as a panacea to all our economic problems, but there's a major problem with going back to the gold standard: We can't.

According to the Federal Reserve M1, current number of dollars is about 1.75 trillion. After doing the calculation, I found that at the current gold price of about $1,280 per ounce, we would need about 48,000 to 50,000 tons of gold to back up all the dollars. That is about one-third of the amount of gold that has been mined since ancient times, about 150,000 tons according to an article that appeared in The Economist a few months ago.
And even if we were to go to a fixed ratio of dollars to gold, there's absolutely no guarantee that Congress wouldn't adjust it for political and expediency reasons like they have everything else.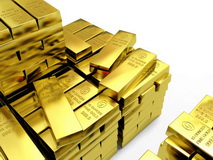 15 Hawt Female Politicians From Around The World
How come other countries get all the beauties and we get Hillary in barrettes? We must close the hotness gap!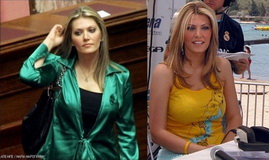 Tonight's post brought to you by Paul and Joanne: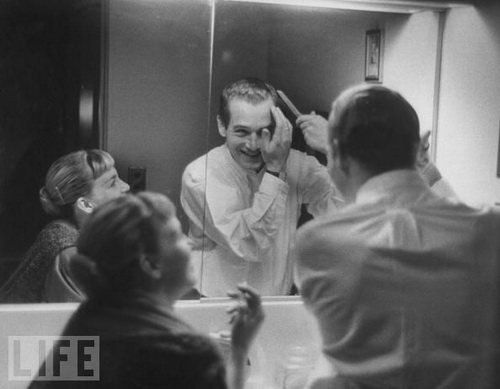 Notice: Posted by permission of AceCorp LLC. Please e-mail overnight open thread tips to maetenloch at gmail. Otherwise send tips to Ace.

posted by Maetenloch at
09:19 PM
|
Access Comments