« Senate Could to Vote on Partial ObamaCare Repeal This Week
|
Main
|
The Better-Late-Than-Never Sunday Book Thread »
September 12, 2010
Overnight Open Thread
Alrighty let's get down to it. Last call for the weekend.
So here's a collection of ten scary movie scenes. I've seen nearly all of these and yes they are are scary but of course there are many more. Some scenes are scary in and of themselves while others are scary mainly because they're the culmination of tension that's been building the entire movie. So here are a couple other ones that I'd also include in the list.
2001: The monolith scene. Because interacting with an alien unknown should be scary.

When a Stranger Calls. Reason #21 why you shouldn't have two phone lines.

The Hopper as Frank the killer, hopped up on nitrous

And then of course there's this classic scene.
Gov. Moonbeam: Yeah I was a Screwup Before - But This Time Will Be Different
Uh sure:

[Brown] acknowledges several miscalculations of enduring impact during his two terms in the Governor's Office, from 1975 to 1983... Now he has the benefit of hindsight and a chance to try again. What Brown says he learned offers a glimpse into how, at age 72, he would govern differently from his younger self.
His last tenure as Governor was before my time but looking back on it, it pretty much included every bad idea and concept from the 70's. And I don't see any evidence that Brown has learned much over the intervening 30 years. The fact that Jerry Brown is even being considered again for the governorship is just one more sign of both the political and fiscal bankruptcy of California.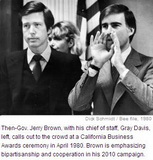 Time-Lapse Videos of Earth
Here's a time lapse video that astronaut Don Pettit took from the Shuttle Endeavor in 2008. This is one of his favorites capturing a frame every 15 seconds and showing the amount of lights visible in space and the presence of auroras.

The Saddest IMDB Entry Ever
Anne Sellors only appeared once on screen in the 1984 nuclear attack movie 'Threads' as the woman-who-urinates-herself. Her claim to fame comes at the end of this clip:

Gossip, Lies & Meddling MiLs - The Lives of 11 Modern-Day Princesses
Sure it seems like a load of fun until you realize that their mother-in-law who hates them is also the Queen and then there are the paparazzi.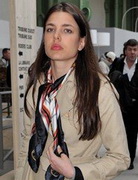 The Two Rules of Being Cool
Always remember the two rules. This is why I always post the ONT two blocks away from the blog entrance. Also please pretend like you don't know me on the daytime threads.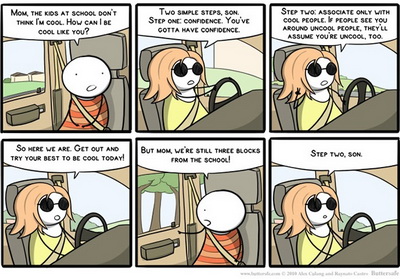 We're Gonna Need a Bigger Fishbowl
It took a fisherman 10 minutes to reel in this 30lb orange koi from a lake in France. It may be a world record for koi. Expect the SyFy movie within a few months.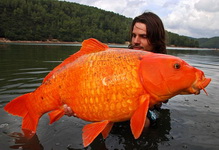 Why You Should Never Have Australian Rugby Players As Guests
Well unless you're seriously into partying. And steamers left all over the house.

It is understood Holiday Inn management have taken photos of the feces and subsequently contacted the Roosters.
"A little bit feral they were," said Sue, a cleaner who wished to remain anonymous. "I don't really know a huge amount about it.
"All I know is the cleaner entered the room, they had defecated on the floor next to the toilet in one of the rooms and defecated on the white tables that are in the rooms. And they did it in a couple of rooms."
On the plus side one of the players did achieve a half goal toilet-wise.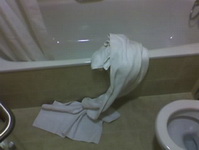 Weekly AoSHQ Commenter Standings
Top 10 commenters:
1 [721 comments] 'CDR M' [101.22 posts/day]
2 [645 comments] 'Kratos (Ghost of Sparta)'
3 [590 comments] 'Chris in Va'
4 [495 comments] 'curious'
5 [415 comments] 'logprof'
6 [410 comments] 'Herr Morgenholz'
7 [353 comments] 'toby928'
8 [337 comments] 'Editor'
9 [324 comments] 'Vic'
10 [282 comments] 'stuiec'
Top 10 sockpuppeteers:
1 [215 names] 'Chris in Va' [30.18 unique names/day]
2 [80 names] 'CDR M'
3 [76 names] 'logprof'
4 [68 names] 'Wyatt Earp'
5 [63 names] 'bonnie'
6 [56 names] '18-1'
7 [56 names] 'andycanuck'
8 [46 names] 'runningrn'
9 [41 names] 'toby928'
10 [39 names] 'Kratos (Ghost of Sparta)'
The group. Yeah.
Tonight's post brought to you by Rated X: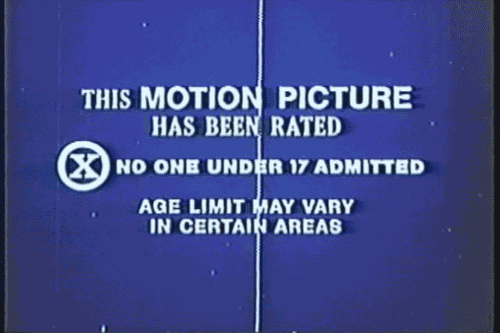 Notice: Posted by permission of AceCorp LLC. Please e-mail overnight open thread tips to maetenloch at gmail. Otherwise send tips to Ace.

posted by Maetenloch at
09:00 PM
|
Access Comments