« Football Is Back
|
Main
|
Shock: Ground Zero Mosque Investor Donated to Terrorist Front "Holy Land Foundation" »
September 02, 2010
Overnight Open Thread
Happy Thor's day all. Which reminds me - tonight might be a good time to get your hammers out and oil and polish them in preparation for Nov. 2nd.
What It Looks And Sounds Like to Fall From Space
Here's video from a camera mounted on one of the solid rocket boosters during a recent space shuttle launch (STS-124). I believe the numbers at the top left are the number of seconds since launch. Not much happens until the 2:00 mark when the SRBs separate at 146,000 feet and then tumble back towards Earth. Via a transducer you can hear the steadily growing roar as the SRB falls through the thin air at that altitude. Eventually the parachutes deploy and 405 seconds after launch the SRB lands in the ocean.
Normally the SRBs are recovered, refurbished, and eventually reused on another shuttle launch. But since STS-135 scheduled for June of next year will be the last shuttle flight, it's unlikely this SRB will ever see space again.
VDH: Why We Suddenly Miss Bush
And he gives 10 reasons for the new appreciation for Dubya. Mostly Bush got an unfair rap on his actions while Obama got unearned credit (and a Nobel prize) for giving airy-fairy speeches about hope and change. But it turns out that Presidentin' is hard. And Obama is more of a whiner than a doer.
Meanwhile Bush now leads Obama by 50 to 42 in Ohio. Quite a comedown for The One in just 18 months.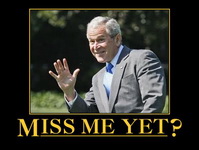 Zombies Victorious Over City of Minneapolis
Back in 2006 a horde of zombies (okay actually just 7 people in weak-ass zombie makeup) staged a protest against consumerism at a Minneapolis outdoor mall. Someone called 911 and they were arrested for having equipment that resembled "weapons of mass destruction".
After two days in jail they were released without charges and the 'WMD'-device turned out to be an ipod with external speakers. They filed a lawsuit and after four years of legal ups and downs the city finally settled and agreed to pay them $165,000. You know I hate protesters, but I also hate the police holding people in jail on bogus charges. So I consider this a win-win wash. And can you spot the unintentional irony in this whole story?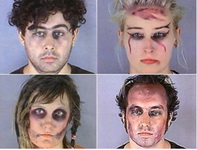 NYT Discovers New A-Cup Pride
Well mostly they're trying to discover a bogus trend so they'll have something to write about. The flat-chested Facebook groups they mention have minuscule membership and the fact that there are a few web sites that cater to the small-bresticled hardly makes flat chest pride a new social trend. I guess boredom and deadlines really are the journalist's greatest enemy.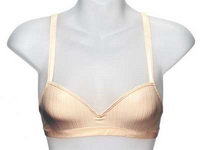 Over-using WD-40
I know there are guys who swear by WD-40 for everything but I've always been underwhelmed by it - particularly for any job requiring lubrication or cleaning. Well here Popular Mechanics puts it to the test on 5 common tasks and find that it's a master of none - there's always another product that does the job much better. But it's not completely useless for any of them so if you only have room for a single can, then WD-40 is probably the right choice. Still its best purpose is preventing corrosion which is why Water Displacement agent #40 was originally developed for protecting Atlas missiles.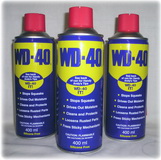 The Black Hole of Stupidity
Well it turns out that Condy Sheehan now has her own radio show and one of her recent guests was Tommy Chong (of the comedy duo Cheech & Chong for you youngster types). Listen here at your own risk. I feel bad for all the poor electrons that were sacrificed to produce this dreck.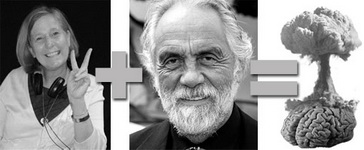 Which Tranny Would You Choose?
Well they're both blonde, wealthy and have British accents but I think glasses give Cate Blanchette the slight edge.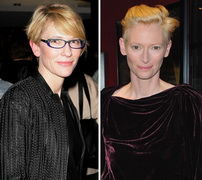 Obligatory: Woman Arrested For Watching Porn and Masturbating While Driving
Yeah I know I'm like two weeks behind on this story but oh well it had to appear on the ONT at some point.

Colondra Hamilton, 36, admitted to masturbating while driving as she watched a pornographic video on a computer held by a passenger, according to a police report.
Police say they only pulled over the defendant for an overly dark tinted-window violation, but discovered a broken crack pipe in her possession.
I'm shocked, SHOCKED! that drugs were involved somehow.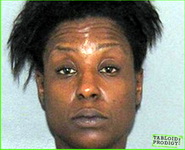 Yahoo group. That is all.
Tonight's post brought to you by 1979: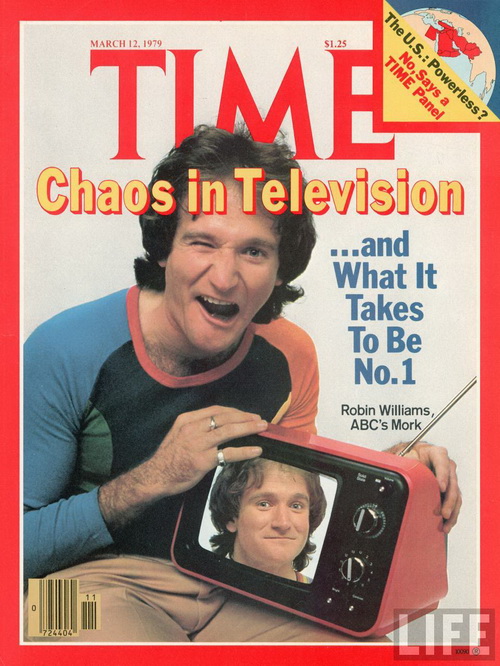 Notice: Posted by permission of AceCorp LLC. Please e-mail overnight open thread tips to maetenloch at gmail. Otherwise send tips to Ace.

posted by Maetenloch at
09:09 PM
|
Access Comments