« Primary Night
|
Main
|
Miller Edges Murkowski?
Joe Miller Talking Cocky; Anchorage Daily News Reports Miller Just Requested "Two Cups of Pudding and Some Privacy" »
August 24, 2010
Overnight Open Thread
Good evening all M&Ms. Don't forget about the job bank at the AoSHQ yahoo group.
Hey How About Some Mashups
Sometimes when you mix two things together and edit it right, you end up with something new and awesome.
So here's a Kubrick-Scorsese mashup. It has scenes from 34 different films and supposedly took the creator 24 days to make.

And here's a mashup of the Jacksons' Rockin' Robin and Nirvana's Smells Like Teen Spirit that works surprisingly well. It's like happy fun grunge.

Creepy Guy Follows the Palins Around the Airport and Films Them
Given all the crazy hate towards her I'm surprised they didn't have any security with them. Well other than Todd that is. But Sarah and Todd handled it quite coolly and I'm guessing that guy's picture is now on a watch list of some kind. Still just outside the secured area in the airport is one of the more dangerous spots in public since anyone flying out is guaranteed to be unarmed.

What the Class of 2014 Knows
Here's the annual Beloit College list of how the incoming college freshman class see the world:

1. Few in the class know how to write in cursive.
12. Clint Eastwood is better known as a sensitive director than as Dirty Harry.
21. Woody Allen, whose heart has wanted what it wanted, has always been with Soon-Yi Previn.
31. The first home computer they probably touched was an Apple II or Mac II; they are now in a museum.
32. Czechoslovakia has never existed.
38. Bud Selig has always been the Commissioner of Major League Baseball.
43. Russians and Americans have always been living together in space.
46. Nirvana is on the classic oldies station.
52. There have always been women priests in the Anglican Church.
71. The nation has never approved of the job Congress is doing.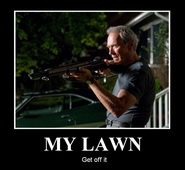 Ezra Klein: Obama's Unpopularity Is Not His Fault
He's just a victim of "powerful structural forces in American politics that seem to drag down first-term presidents." And in his examples Klein carefully excludes GW Bush since that would break his thesis. No one has lost more popularity faster than Obama. Who knew structural forces were so racist?

LA Times Tries to Blacklist 93 Year-old Ernest Borgnine From Lifetime Achievement Award
His crime? Criticizing Brokeback Mountain four years ago.
"I didn't see it and I don't care to see it. I know they say it's a good picture, but I don't care to see it." Then he added, "If John Wayne were alive, he'd be rolling over in his grave!"
LA Times die faster please.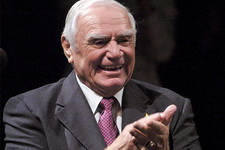 So Who's Packing Heat (legally) in NYC?
Well Roger Ailes and Sean Hannity are along with Howard Stern, Don Imus, Donald Trump and Donald Trump Jr., and Estee Lauder heir Ron Lauder. So don't eff with The Donald. Or Don Jr.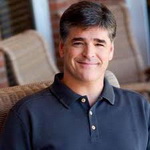 How To Tell If Your Man Is Gay
Okay this list has been making the rounds.
1) Secretive late night use of cellphones and computers
3) Feigning attention in church and prayer groups
7) Strange sexual demands
11) Sassy, sarcastic and ironic around his friends
14) Sudden heavy drinking

Hmmm actually many of the morons would score pretty high on this test. Who knew the ONT was such a hotbed of gheyness?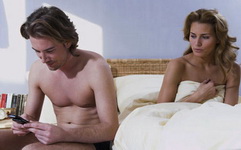 Thieves Use Breasts to Distract Victim

The women in their 20s exposed themselves to the victim as he punched his pin code into an ATM machine in Paris.
As he stared at one, the other then withdrew 300 euros from his account before the pair fled with the money.
I'm surprised this hasn't happened more often, but 300 euros seems a little steep for just a topless show.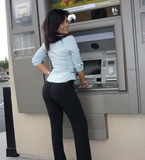 The Yahoo AoSHQ group. You know the way.
Tonight's post brought to you by Black Samurai: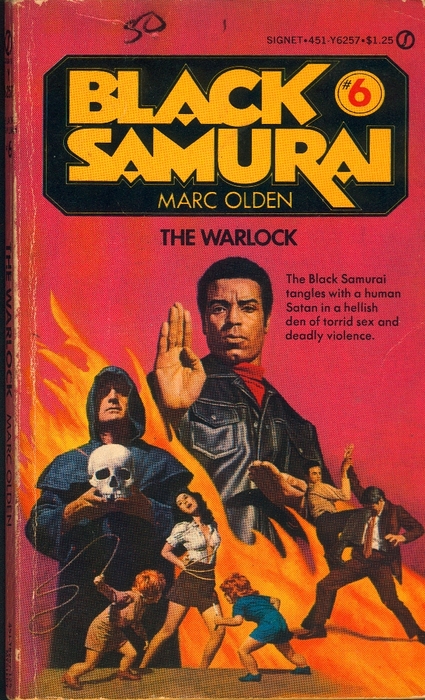 Notice: Posted by permission of AceCorp LLC. Please e-mail overnight open thread tips to maetenloch at gmail. Otherwise send tips to Ace.

posted by Maetenloch at
09:11 PM
|
Access Comments