« The Onion: Time Will Introduce New Version of Magazine... For Adults
|
Main
|
Top Headline Comments 8-24-10 »
August 23, 2010
Overnight Open Thread
Welcome to the Monday.
A Tale of Two Movies
The 70's Star Trek Home Movie
Here's a super 8 version of Star Trek some kids made back in 1978. It was recently rediscovered, redubbed, and has become a YouTube favorite.

And here is Uganda's first action adventure movie, "Who Killed Capt. Alex?", produced this year:

The Ugandans may have 30 years of technological advances and a budget at least a 100 times larger on their side, but I think I would rather watch an hour of the kids' home brew Star Trek than their uh, cutting edge production. Although I would like to see a helicopter take out entire cities.
Conservative Debating Styles
As described by a liberal. Actually a lot of these are just common internet mocking styles - after all if all you see is a stupid username and a comment, there's only so much you have to work with. And bongs are referenced not because they're evil but because some arguments are so stupid that we assume a mind altering substance must be involved somehow.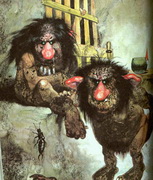 The 9/11 Breaking Point
Don Surber like a lot of people is fed up:

We have been lectured that we should not feel anger, that we should be nicer to Muslims, that we should not profile possible terrorists at airports and instead harass everyone, that journalists should not wear lapel pins, that we should not be too harsh on the cutthroats at Gitmo, that we must try our soldiers in military court and their soldiers in civilian courts, that we must Mirandize terrorists, that we must honor Muslim holidays in school but we must take Christ out of Christmas, and now that we must allow the city of New York's government to waive zoning law in order to speed up construction of a mosque funded by the homeland of Osama bin Laden and 15 of the 19 9/11 hijackers.

At some point, the American people reach a breaking point.

We may reach that on the 10th anniversary of 9/11 when there still is no one-foot–taller trade center but there is a mosque.
Tales Of A Reluctant, Happy Housewife: Why I choose to have a traditional marriage
Also Call Him My 'Wusband' -- Why I Vote We Abolish 'Husband' and 'Wife'
Feminist types are always obsessed with breaking out of sex roles and having a 'different' type of marriage. But whenever they're actually married to man for a while they always seem to eventually revert back to the standard roles they claim to hate. So maybe they're not quite as special and unique as they thought. And maybe traditions that have persisted for millenia aren't just patriarchal programming.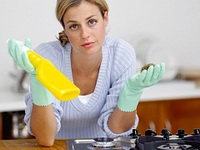 AskMen's Great 2010 Male Survey
Too much interesting stuff to summarize here. You'll have to go read it yourself.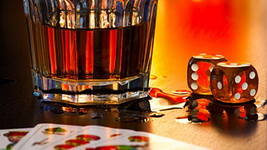 Jesse James Now Dating Kat Von D
Well she seems a lot more like his type than Sandra did. I guess there's a lesson here about being true to your own tatted-skank-loving nature.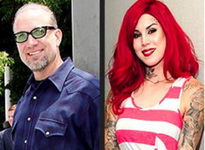 The Perilous Lives of Women Who Wax Men's Balls
Okay here's what I learned from this article: 1. There are men who get their balls waxed. 2. The women who do this face unique challenges. 3. Christopher Hitchens is very flexible. And yeah the link is to Gawker. Deal with it.

The group thingy. You can figure out the rest.
Tonight's post brought to you by future timelines: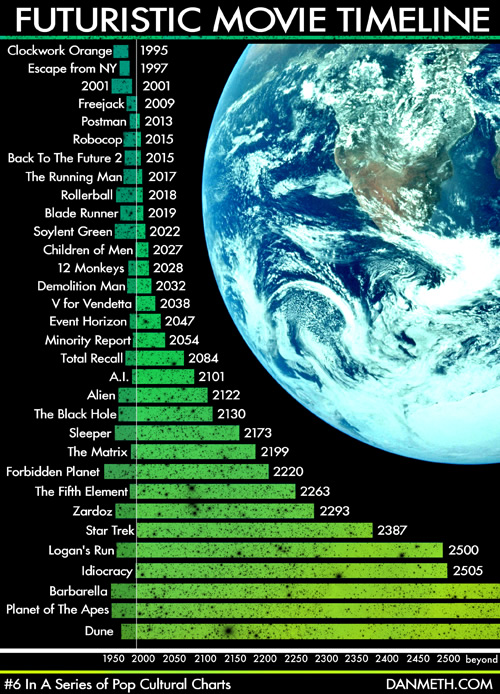 Notice: Posted by permission of AceCorp LLC. Please e-mail overnight open thread tips to maetenloch at gmail. Otherwise send tips to Ace.

posted by Maetenloch at
09:31 PM
|
Access Comments