« Interesting... Justin Bieber Song Slowed Down To 1/8th Speed Winds Up Kinda Good
|
Main
|
Breaking: Blago Holdout Retired State Employee Who Once Handed Out Campaign Literature For Relative Seeking Office;
NPR and Liberal Talk Radio Listener »
August 18, 2010
Overnight Open Thread
Good evening and happy Hump Day all
For those who've never heard of it Connections was a 10 part documentary by British science historian, James Burke, that was first shown in the US in 1979. It followed how minor scientific discoveries and accidents were triggered from and interconnected with historic events of the time and how all of these built on each other to give the technology around us today.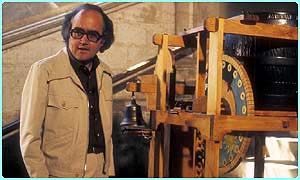 Typically Burke would pick some obscure object or observation from ancient times and show how this lead step by step to a modern device or technology - in episode two he followed how the discovery of special kind of stone several thousand years ago lead through a convoluted path to the advanced technology the military uses today. And he managed to make the entire sequence both exciting and educational.
I was a little too young to catch the first run of the series but I finally saw it sometime in the 80's and it was excellent. In fact I can still recall details of some episodes even though I haven't seen them in 20+ years. Pretty much every episode is worth watching and thanks to the generosity of James Burke they're now all available on YouTube. I have to warn you though - they're addictive. I ended up spending at least two and a half hours watching the shows when I should have been polishing up the lighthouse. So don't start watching if there's if there's someplace you have to be anytime soon.
Here's part 2 of Episode 1 (part1 is mostly just the opening). The flavor of the first part is a little different from the rest of the series so stick with it through at least the end of part 3 when he really starts swinging.

Here are the rest: Ep 1 Part 3, Ep 1 Part 4, Ep 1 Part 5, and Ep 1 Part 1.
Thanks to chad98036 at DPUD for his post reminding me of this awesome series.
Louisiana Is the 'Laziest' State in America
Well Bloomberg BusinessWeek defined "laziness" as "a measure of leisure time spent doing sedentary activities compared with activities that require more physical effort, such as exercising and even working." And Louisiana came in dead last:

Louisianans took the "lazy" crown by spending an average of only 2 hours and 41 minutes a day working -- which is 42 minutes less than the average American. In further comparisons, residents of the Bayou State also spent nine minutes more a day sleeping, 37 minutes more watching TV, 11 minutes more relaxing and 10 minutes more socializing.
Hey don't blame me - I'm just the messenger.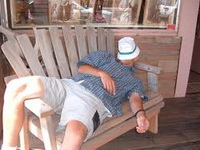 Internet Firsts
Here's the first video ever posted to YouTube . It shows co-founder, Jawed Karim, talking about elephants at the San Diego Zoo.

And the first book sold on Amazon was
"Fluid Concepts & Creative Analogies: Computer Models of the Fundamental Mechanisms of Thought".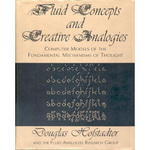 And
this
was the first tweet.
Another 14 Year Old Girl Attempts to Sail Around The World
This time it's a Dutch girl, Laura Decker, who fought child protection services to allow her to attempt the voyage. I have mixed feelings about this. On one hand she appears to be competent enough technically to make the journey and other people younger than her have attempted much more. But at 14 I'm not sure she's mature enough mentally to weigh the risks of the attempt and I wonder how much of the impetus for this is coming from the parents.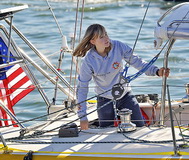 Brigitte Bardot!
Back when she was hawt. Watch for the hand bra and Harley.

Meanwhile a
Bardot biopic
is coming out. Don't click on the link unless you want your illusions shattered.
Michael Douglas Undergoing Chemotherapy For Throat Tumor
But he is expected to fully recover after chemotherapy and radiation treatments.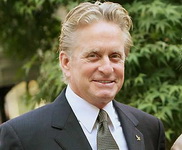 Ladies - Should You Masturbate or Go See "Eat, Pray, Love"?
Well here are some flowcharts to help guide you.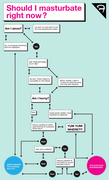 Tonight's post brought to you by the Diplomat: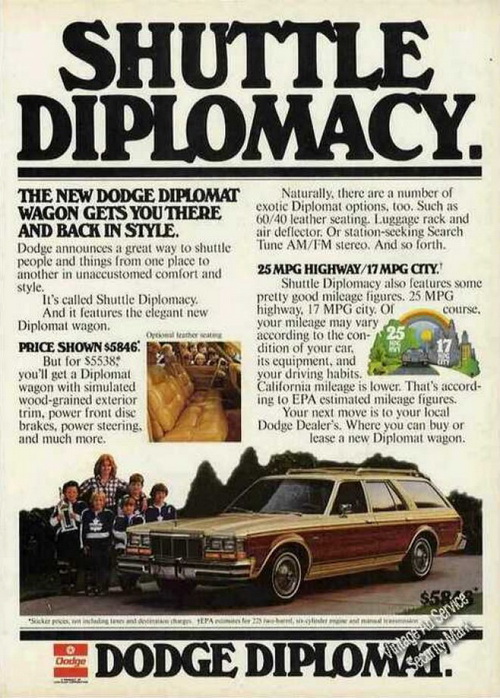 Notice: Posted by permission of AceCorp LLC. Please e-mail overnight open thread tips to maetenloch at gmail. Otherwise send tips to Ace.

posted by Maetenloch at
09:06 PM
|
Access Comments