« Treacher: What I've Learned From My Intellectual, Social, and Moral Superiors
Plus: Huge Ground Zero Victory Mosque Round-Up
|
Main
|
Overnight Open Thread »
August 17, 2010
Taiwanese Animation Takes On... 2010 Elections
It's like they're just playing to us now.
What's the best part? Well, what would you say the most bizarre and lurid story of the 2010 election season is? If you know that then you've answered your own question.
Also at Hot Air: Obama's inspiring new rhetoric. Oh it's good. Remember when he said the difference between 1994 and now is "Now you've got me"?
Well, the man is delivering on the promise of "Me."
Nate Silver noted on his twitter feed today that most Democrats don't understand how "terrifying" the Generic Congressional numbers are; I was going to write about that, but Allah already did. Allah also notes that Charlie Cook has further downgraded the Democrats. 68 Democratic seats are now toss-up or merely lean Democrat, and, given a wave, almost all of those are likely to be lost.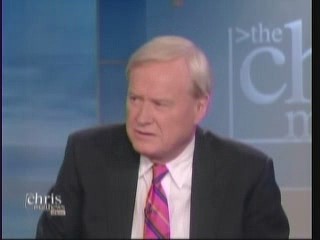 I didn't really hit his hard enough in yesterday's post: Gallup's generic reading of 50-43 and Rasmussen's of 48 to 36 are really extraordinary, all-time highs of Republican sentiment. And mutually confirming.
And usually the rule is "add on 2-3 points" to represent better Republican turnout than polls indicate, and then subtract a point or two for Democratic dispirit... And well, it's hard to be a pimp.
Silver is trying to figure out how determinative the CGB is to November results, and while he's drawn no firm conclusions, here's a chart showing the congressional generic from 2002, when Republicans picked up a handful of seats, like 10:
Now imagine that graph for this year, extended out to November, with an unheard of 8 point (or more) lead for Republicans.
Kos is now using a more reputable pollster, but one (PPP) still widely believed to skew left, and, now bound by more credible numbers, his sycophants are... angry with him.
PPP has delivered a poll on the Missouri Senate race for Daily Kos, and I'm seeing genuine anger at the results, which are now filtered for those likely to vote in November.

As Kos says, "So what's going on? Our old friend, the intensity gap."

...

The way the races stand today, I think it's fairly likely that the Republicans will hold all their seats in the Senate, and gain more besides. Because, again as Kos says, "If the current malaise persists, it won't be so close." He says that about Missouri, but I think the same applies to the national Congressional situation.
No, it won't be close.
People make a decision as far as party on three main bases: 1, foreign policy/security, 2, similar values, and 3, the economy.
Which of these helps the Democrats? None. They all go in the same direction.
Everything already was going against the Democrats and now they have the suddenly-discovered constitutional right to gay marriage in all 50 states and President Praise Allah.
What the hell? If there were serious betting on elections, and if the mob were involved, I'd swear they were being paid off to throw the series. I'd start looking in Judge Walker's driveway for a shiny new hooker's-lipstick-red Ferrari and I'd look to see if any members of Obama's family were suddenly taking luxe vacations in countries conveniently near Switzerland--
Hey....! Wait a minute...!
Oh: Hat tip to the Editor who suggested I include a picture of Chris Matthews wincing in all poll posts... I think I'll do just that.

posted by Ace at
09:12 PM
|
Access Comments