« Barney Frank on Obama's Mistakes: He Didn't Blame the Republicans Enough
|
Main
|
John Nolte On Critics' Peevish Sneering Over Success of "The Expendables" »
August 16, 2010
Overnight Open Thread
Vince Vaughn Parachutes With The Army's Golden Knights
Along with his mother. This was just a few days ago at the Chicago Air & Water Show.
Vince seemed remarkably low-key during the whole thing. I don't know if that's just how he is normally or was a result of little air sickness and fear.
Finally: an Honest "Stimulus" Construction Sign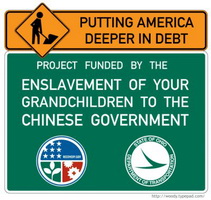 HUD To Offer Interest-free $50K Loans to Unemployed Homeowners to Stem Foreclosures
Let's see - they're behind on their house payments and have no jobs so the government wants to loan them more money. What could possibly go wrong here?
Canadians Halt Their 'Peter Meter' Program
Apparently the Canadian government has long been fond of studying the sexual responses of young miscreants:

Late last month, Youth Forensic Psychiatric Services in Burnaby, British Columbia was forced to shut down a decades-old program where troubled youths had a device placed on their penises while they were subjected to media depicting stuff like rape and child pornography. The final straw was when one of the test administrators was arrested for a sexual assault allegedly committed during leisure time.
They also tested girls with a vagi-meter but they really seemed to like the boys.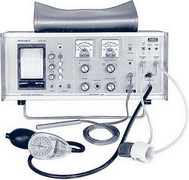 The Power of Bacon
Enough to lure semi-vegetarians to the meat side:

One day not long after Firefly and Daisy were butchered, Carolina - who, like her sister, had been thinking of becoming a vegetarian - asked what Mom was cooking.
"Bacon and sausage from our pigs," Megan explained.
"Ewwww!" Carolina protested.
"I felt really sad about the pigs," Eliza recalls earnestly, "but the bacon smelled really good."
So it went for Scott, whose coworkers asked how he could possibly kill those cute little pigs. One day he gave away samples of fresh bacon, and in the time it took to fry it up, the questions stopped.
"Never underestimate the power of bacon," he says.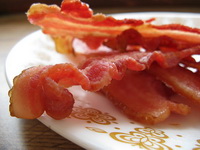 John Nolte: 'The Expendables' Reminds Us Why Matt Damon Sucks
When a couple of actors in their 50's and 60's are more manly and brawny than nearly all 20 and 30-somethings combined, something is wrong with Hollywood casting.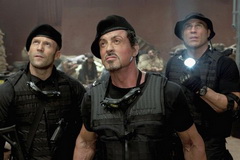 Steven Slater's JetBlue Slide Escape - Caught on Tape
Like most things in life it's not nearly as exciting as the Taiwanese animation.

The 10 Craziest Spa Treatments
Of all of these only the fish pedicure seems like it might actually do something beneficial. The rest just seem like tests to see how gullible wealthy women are.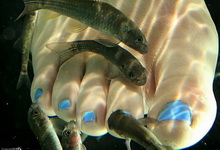 Weekly Commenter Standings
Top 10 commenters:
1 [479 comments] 'Kratos (Ghost of Sparta)' [67.25 posts/day]
2 [443 comments] 'sven10077'
3 [440 comments] 'CDR M'
4 [329 comments] 'rdbrewer'
5 [323 comments] 'MrScribbler'
6 [309 comments] 'Delta Smelt'
7 [276 comments] 'Vic'
8 [275 comments] 'The War Between the Undead States'
9 [215 comments] 'Herr Morgenholz'
10 [209 comments] 'HeatherRadish'
Honorable Mention
18 [176 comments] 'ace'
Top 10 sockpuppeteers:
1 [79 names] 'Box Car' [11.09 unique names/day]
2 [73 names] 'Wyatt Earp'
3 [52 names] 'George Orwell'
4 [51 names] 'CDR M'
5 [49 names] '18-1'
6 [48 names] 'Delta Smelt'
7 [44 names] 'Fish'
8 [40 names] 'conscious, but incoherent'
9 [40 names] 'fluffy'
10 [37 names] 'toby928'
Tonight's post brought to you by romance 1940-style: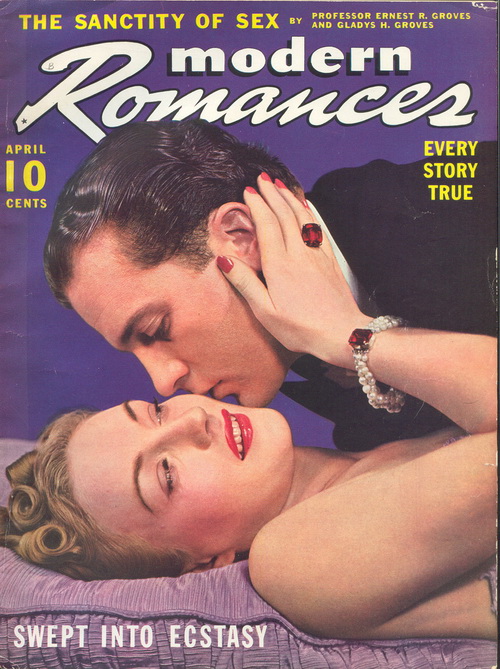 Notice: Posted by permission of AceCorp LLC. Please e-mail overnight open thread tips to maetenloch at gmail. Otherwise send tips to Ace.

posted by Maetenloch at
09:44 PM
|
Access Comments