« Happy VJ Day
|
Main
|
Obama: When I Said I Supported The Ground Zero Victory Mosque I Didn't Mean I Supported-Supported It »
August 14, 2010
Journalism Warning Labels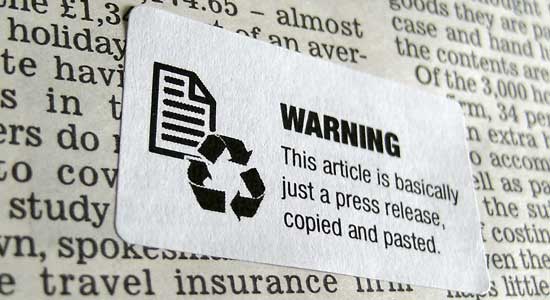 Thanks to rdbrewer.
Related: Confidence in MFM remains near record lows.
mericans continue to express near-record-low confidence in newspapers and television news -- with no more than 25% of Americans saying they have a "great deal" or "quite a lot" of confidence in either. These views have hardly budged since falling more than 10 percentage points from 2003-2007.

...

Americans' confidence in newspapers and television news is on par with Americans' lackluster confidence in banks and slightly better than their dismal rating of Health Management Organizations and big business.
Well, that's certainly good company to be in.
For purposes of comparison, the media finished just slightly ahead of gout.

posted by Ace at
03:04 PM
|
Access Comments