« Missouri Proposition C (Obamacare) Returns: Opt out - 73.6% Stay in - 26.4% UPDATED
|
Main
|
Breitbart: Now Exactly When Will The Media Be Issuing Its Corrections? »
August 03, 2010
Overnight Open Thread
The Anchoress had a recent post based on a Harper's piece from August of 1941, written by Dorothy Thompson, "Who Goes Nazi?" It's a parlor game where you look at the people around you and decide who would join the Nazis in a crunch. Of course when Thompson wrote this, it wasn't merely a game - she had seen it played out several times in real life. And in today's version it doesn't have to be actual Nazis - it could be any ideological cause that's willing to use violence to gain power.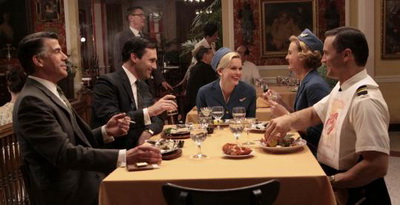 It is an interesting and somewhat macabre parlor game to play at a large gathering of one's acquaintances: to speculate who in a showdown would go Nazi. By now, I think I know. I have gone through the experience many times–in Germany, in Austria, and in France. I have come to know the types: the born Nazis, the Nazis whom democracy itself has created, the certain-to-be fellow-travelers. And I also know those who never, under any conceivable circumstances, would become Nazis.
And then she begins to go person by person at an imaginary cocktail party and analyze whether they'd go Nazi or not and why:
The gentleman standing beside the fireplace with an almost untouched glass of whiskey beside him on the mantelpiece is Mr. A, a descendant of one of the great American families. There has never been an American Blue Book without several persons of his surname in it. He is poor and earns his living as an editor. He has had a classical education, has a sound and cultivated taste in literature, painting, and music; has not a touch of snobbery in him; is full of humor, courtesy, and wit. He was a lieutenant in the World War, is a Republican in politics, but voted twice for Roosevelt, last time for Willkie. He is modest, not particularly brilliant, a staunch friend, and a man who greatly enjoys the company of pretty and witty women. His wife, whom he adored, is dead, and he will never remarry.

He has never attracted any attention because of outstanding bravery. But I will put my hand in the fire that nothing on earth could ever make him a Nazi. He would greatly dislike fighting them, but they could never convert him…. Why not?

Beside him stands Mr. B, a man of his own class, graduate of the same preparatory school and university, rich, a sportsman, owner of a famous racing stable, vice-president of a bank, married to a well-known society belle. He is a good fellow and extremely popular. But if America were going Nazi he would certainly join up, and early. Why?… Why the one and not the other?
It's a long but worthwhile article and just more proof that the people's basic nature hasn't really changed much at all over time. Read til the end to find out her conclusions on the type of person who would and wouldn't go Nazi.

If I were to play the game today, I'd be willing to wager that a good many of the current political class in Washington would go Nazi (some actively and some passively) and sadly that includes some GOP-types. And no doubt Spencer Ackerman and many on Journolist would jump on the bandwagon - although based on some the emails it seems they're not even waiting for actual Nazis to show up before they start bashing in skulls, rhetorically speaking of course.
I would also be willing to bet that anyone with real religious faith would have a much easier time ignoring the siren call of the Nazi cause.
L.A. Times Writer: Let's Have Another National Conversation on Race
No, let's not. Having grown up in the South I've been subjected to all too many 'conversations on race'. Of course it's never a conversation at all - it's merely a public opportunity for whites to admit their racial wrongdoings and receive the conditional forgiveness of any black people present while the organizers preen. If I never go through another one until the day I'm finally killed by the homeless, it'll be too soon.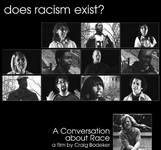 VDH: A Weird Sort of Depression

But as far as clothing, housing, basic transportation, and appurtenances go, our poor are the 1960s rich. For about $2,000 one can buy new clothes at Wal-Mart, get into a Selma subsidized apartment, and buy enough food and furniture to experience what the once wealthy thought was their own monopoly.
To suggest all this is seen as either lunatic or reactionary, but it is true.
We have Dickensian statistics, but we are not London of the 1850s — or even Fresno of 1965.
Government Food Advice killing Us Slowly
So it turns out that most of what the government has been telling us about food over the years has been wrong or actually unhealthy. Of course they meant well and they did it for your own damn good. That's why I stick with the proven health foods - saturated fat, steak, cream pies and hot fudge.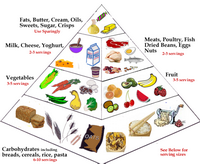 Making Ice Tea The Creepy Way
By a creepy guy.

Tokyo's Oldest Person Missing, Also Second Oldest person
Well Tokyo's oldest man turned out to have been dead for 30 years as part of a penion fraud by his children. And now the second oldest person is also missing.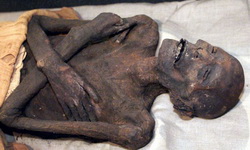 Women More Likely to Cheat on Vacation
So the optimal strategy would seem to be to never let your lady vacation alone. And have lots of business trips to female-favored resorts.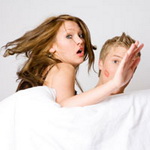 This is a Gun
Well a gun hidden within a 125 piece metal puzzle. I wonder if the TSA is going to make you solve it.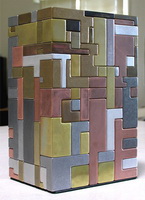 Flamethrower Vs. Fire Extinguisher
In general I always go with flamethrower. Filmed at 1000fps. Really this ought to be a full movie. (thanks to CDR M)

Dancing Pigeons - Ritalin from Blink on Vimeo.
You Are Your Summer Camp Experience?
Well that's what Timothy Noah claims. Well I had a great time as a kid during my month-long stay at camp Cedarcrest but I'm pretty sure I'm mostly normal. Well not legally abby-normal at least.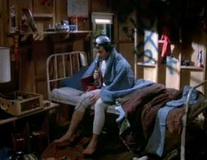 The Yahoo AoSHQ group. You know the way.
Tonight's post brought to you by a man and his boots:

Notice: Posted by permission of AceCorp LLC. Please e-mail overnight open thread tips to maetenloch at gmail. Otherwise send tips to Ace.


posted by Maetenloch at
10:04 PM
|
Access Comments