« CBS' Bob Schieffer: I Didn't Ask Eric Holder About The New Black Panthers Case Because I Didn't Know About It
|
Main
|
Democratic Rep. Ed Markey Doesn't Want to End the Oil Spill
UPDATE »
July 18, 2010
Overnight Open Thread
End of the weekend for some, just another day for others, but all are welcome at the ONT party.
I hope not because it looks awesome. And in fact I believe The Flying Nun used a similar technique.
Is The US Government Illegitimate?
Well that's one way to interpret this Rasmussen poll that found that 62% of voters do not believe the federal government has the consent of the governed. That's a lot and if this were a 3rd world country, you'd start worrying about potential coups or revolutions. It would be interesting to see how this belief has fluctuated over time - has it always been relatively high or are we at a new peak of disaffection for the government? I agree with John that a lot of this comes from the fact that Obama and the Democratic congress have defied public opinion and passed bills that a majority did not want. Luckily the next election tends to correct this kind of anti-democratic behavior.
However the longer problem is that there's now a political class along with vested interests that seems relatively immune to public opinion. No matter who you vote for, the budget and reach of the federal government never seems to even pause. Of course most of this is due to the American people themselves - particularly the deciding independents.
They say they want a smaller government and lower taxes to pollsters and candidates. But they also don't want anyone touching Social Security or Medicare or any of the panoply of federal benefits that they use and they want 'someone' in the government to be watching out for them. And when you praise A but reward B, well you tend to get a lot more of B. And that's what happening here - with most people voting for their own personal benefits and making contradictory demands, everyone ends up relatively unhappy with the outcome.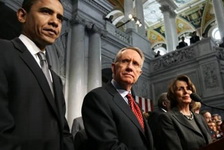 Mitch McConnell Declines To Defend Tea Parties Against Racism Charges

"Oh my goodness -- in the whole country is there racism?" McConnell responded when asked by CNN "State of the Union" host Candy Crowley if there was racism in the movement, as charged by the NAACP.
"I'm not interested in getting into that debate," the leader said. "...There are all kinds of things in America that make me uncomfortable, both on the right and the left."
Well he was never known for courage before so why start now?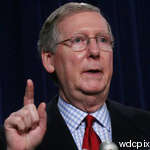 Retro Ace: Hey Remember Allison Stokke?
Well here's a newer interview with her.

Shopping For a Black Rifle
So Confederate Yankee has been shopping for an AR-type rifle. And as usual got a lot of buying advice. But really unless you're doing daily patrols into indian country or expecting to get into extended firefights, most of the high end accessories are just gun range bling. A standard plain-jane, reliable AR-15 is probably all you'll ever need.
I suspect a lot of this comes from guys who try to make their ARs a universal rifle for all purposes. But it's really best for sending out a high rate of fire at man-massed targets within say 300 meters. If you're targeting heavier or more distant targets, you're going to need a bigger caliber rifle. So really for almost all possible situations a shotgun, a stock AR, and a scoped .308+ rifle are all you need.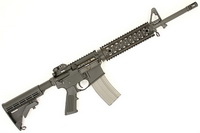 Mel Gibson Leaving The US, Moving Back to Australia
He's sold his NY home and has his Malibu estate for sale. Supposedly he's going to move back to Australia with his ex-wife, Robyn, and some of their children and live at his ranch there.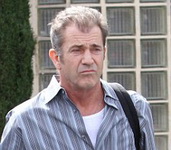 God of War: The Indie Movie Version
And Kratos is just a prep-school kid trying to find his way.

Beavis and Butthead Are Back!
So after more than 13 years MTV has ordered new episodes of Beavis and Butthead. They'll still be in high school and have their usual t-shirts but now they'll be commenting on current music. Some believe this is a backdoor way for MTV to get back into the music video business.
Heh heh heh he said backdoor.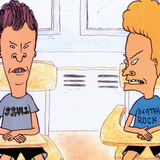 Hipster Kids Now Making Moonshine
Well I guess wearing gas station shirts and drinking PBR wasn't authentic enough. So now they're making some Williamsburg White Lightning. But doing it ironically of course.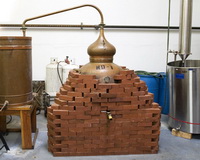 Zsa Zsa Gabor Not Doing So Well
She fell out of bed last night and broke her hip. She's 93 and confined to a wheelchair due to a car accident in 2002 and a stroke in 2005. Sadly this is probably the beginning of a downward spiral.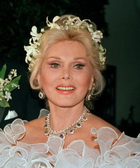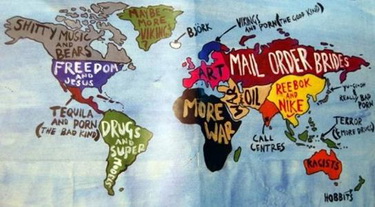 Weekly AoSHQ Commenter Standings
Top 10 commenters:
1 [431 comments] 'Kratos (Ghost of Sparta)' [60.50 posts/day]
2 [424 comments] 'logprof'
3 [404 comments] 'CDR M'
4 [355 comments] 'Vic'
5 [317 comments] 'curious'
6 [297 comments] 'The War Between the Undead States'
7 [286 comments] 'davidt'
8 [279 comments] 'Blackford Oakes'
9 [263 comments] 'conscious, but incoherent'
10 [236 comments] 'Jane D'oh'
Top 10 sockpuppeteers:
1 [105 names] 'conscious, but incoherent' [14.74 unique names/day]
2 [96 names] 'Blackford Oakes'
3 [87 names] 'CDR M'
4 [70 names] 'davidt'
5 [65 names] 'Cicero'
6 [62 names] 'logprof'
7 [60 names] 'Mallamutt'
8 [50 names] '18-1'
9 [45 names] 'Reactor-Axe-Man'
10 [41 names] 'your father'
The group. Yeah.
Tonight's post brought to you by cult movies:

Notice: Posted by permission of AceCorp LLC. Please e-mail overnight open thread tips to maetenloch at gmail. Otherwise send tips to Ace.

posted by Maetenloch at
09:50 PM
|
Access Comments