« The Ego Convergence
|
Main
|
Hmmm.. They Cap It? »
July 11, 2010
Overnight Open Thread
Good news all you soccer-haters - your month long nightmare is over. Until 2014.
Within every ecosystem predators will eventually appear and a food-chain will form. And trolls are no exception to this.

President Obama On Vacation...Again
His 3rd vacation just since the BP oil leak began. But I figure he'll do less damage while golfing than if he was 'engaged'.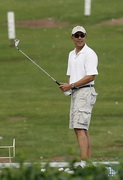 Democrats Produce Documentary Alleging Vote Fraud by Obama Campaign vs Hillary in 2008 Primaries
Well it's probably true. I wonder if this is the opening shot of a 'we wuz robbed' Hillary campaign.
Barefoot Bandit Caught in the Bahamas
His 2 year spree came to an end last night when police on Eleuthera Island shot out the engine on the boat that he was escaping on. He was armed and threatened to kill himself before police talked him of it. Of course heading to the islands was probably a dumb idea in the first place:

"But he was always going to get caught; he's a 6 foot 5 inch white guy traveling around in a place where it's mostly black people."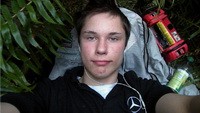 Some Cute Well-trained Doggehs

The World's Most Expensive Cities 2010 Edition
You think NYC is expensive - well it only ranks 29th in the world. Japan's four major cities are in the top 10 along with Switzerland and some scandi towns. And what's the deal with Angola?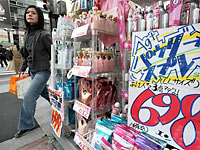 The Top 100 Star Wars Figures
The first one appeared in 1977 and they're still being made today. Here's a list of the most interesting/rare ones.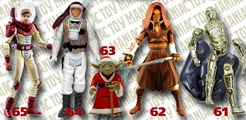 Why Some Women Love Murderers
Part of it is the baby-boy syndrome taken to the extreme, but according to this article for a lot of women it's about control and having a relationship that always will be a fantasy.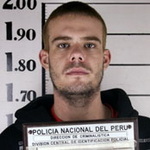 Guy With Metal Detector Finds $1 Million in Roman Coins
Dave Crisp was out with his detector in a field in southwestern England when he discovered 50,000 silver and bronze coins dating from 253 to 293 AD.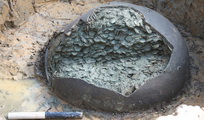 How To Access Hulu from Outside the U.S. Without a Proxy Server
By using a Firefox plugin. For morons outside the US.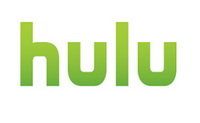 20 More Things Men Don't Know About Women

4. "We really do prefer girth over length." — Zandria, 28
18. "If you have a large nose, show it off with pride! Many of us are attracted to it as a sign of virility." — Tricia, 21
Zombies Crash on I-84 in Portland
This is why local authorities need to be prepared:

"We're glad that everyone is alive, despite being 'undead'," Sgt. Stewart said, referring to the costumes.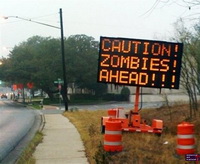 Weekly AoSHQ Commenter Standings
Top 10 commenters:
1 [717 comments] 'Blazer' [100.64 posts/day]
2 [433 comments] 'logprof'
3 [416 comments] 'Kratos (Ghost of Sparta)'
4 [370 comments] 'Vic'
5 [293 comments] 'Delta Smelt'
6 [292 comments] 'Herr Morgenholz'
7 [288 comments] 'gator'
8 [244 comments] 'The War Between the Undead States'
9 [214 comments] 'CDR M'
10 [193 comments] 'conscious, but incoherent'
Top 10 sockpuppeteers:
1 [104 names] 'Blazer' [14.60 unique names/day]
2 [92 names] 'logprof'
3 [65 names] 'Ed Anger'
4 [62 names] 'kbdabear'
5 [61 names] 'conscious, but incoherent'
6 [57 names] 'Delta Smelt'
7 [46 names] '18-1'
8 [42 names] 'Samuel Adams'
9 [38 names] 'gator'
10 [38 names] 'George Orwell'
The group. Yeah.
Tonight's post brought to you by a young Betty White: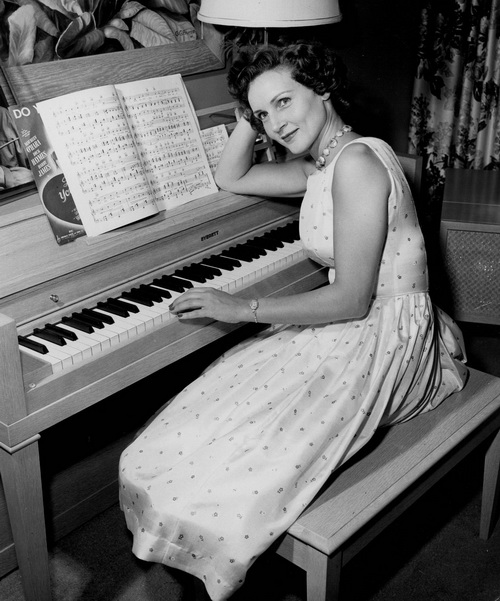 Notice: Posted by permission of AceCorp LLC. Please e-mail overnight open thread tips to maetenloch at gmail. Otherwise send tips to Ace.

posted by Maetenloch at
09:23 PM
|
Access Comments