« WHOA: 60% Favor Repeal of ObamaCare
|
Main
|
Turkey to Israel: Apologize For Defending Yourself or We Will Sever Diplomatic Ties »
July 05, 2010
Overnight Open Thread
Welcome to the Monday.
Well if you liked Rainbow guy's orgasmic reaction to rainbows, here's another one of his videos gushing over turkeys. His name is 'Bear' and yes he looks about what you'd expect.

BP and Obama Administration Thuggery Around the Oil Spill
Recently administration officials have been leaning on local officials and BP and Homeland Security have been detaining photographers taking pictures near a refinery in TX. I wonder if this is why BP hired Blackwater-rival Talon Security. And here are the Top 20 Photos From the Gulf that Obama Doesn't Want You to See.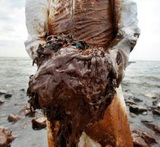 Why The GOP Hates The Grassroots And Conservative Movement
Well I always figured they just didn't get or expect much of grassroot conservative activists. They'd much rather just take their donations and later send out marching orders. But after Dan Riehl's recent experience with the GOP's new media liaison maybe benign neglect is a best case scenario.
10 Hilarious Amazon Reviews
Well some products just cry out for teh funneh review. And who couldn't use a Badonkadonk Land Cruiser?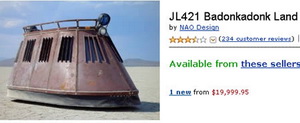 Airplane! has turned 30 but how well do you know it? Can you pass the Airplane! Quiz?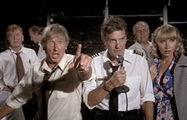 Japanese Eating Champ Arrested at NY Hot Dog Eating Contest
Long time Japanese eating champion, Takeru "Tsunami" Kobayashi, didn't compete in this year's Coney Island hot dog eating contest due to a contract dispute. Apparently the contest sponsors added an exclusivity clause to the contract giving them them veto power over Kobayashi entering other eating contests. So he didn't compete this year and Joey "Jaws" Chestnut won, but then Kobayashi tried to storm the stage during the awards ceremony and got arrested.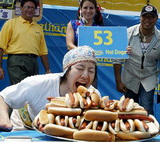 5 Things You Need To Know About Russian Spy "Anna Chapman"
I like the fact that she was here for two years illegally, was a spy for Russia, and now fears that she might get deported. And of course there are the obligatory topless photos of her (NSFW).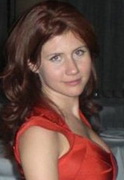 WTF Japan Part IX
On the surface Japan seems modern and normal, but below the veneer lies a very strange country.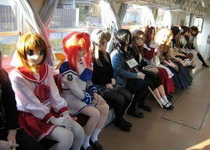 The Cast of 'Ferris Bueller's Day Off': Where Are They Now?
Bueller's day off was 24 years ago which means he's middle aged now and yelling at kids on his lawn these days.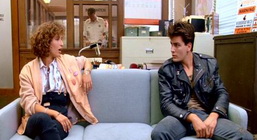 The price of losing: NORK Soccer Team Going to the Coal Mines
Well that's what happens when you lose 7-0 in soccer(!).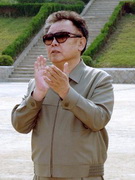 Shoe Pron
Now on sale for just $708!!!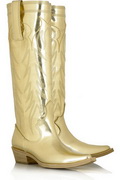 50 Years Ago Today
A Texas Senator decides to run for president and people were still dying from polio.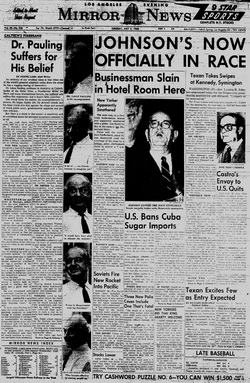 Is Bedtime a Battle With Your Kids?
Why not make it official with a throwdown bed.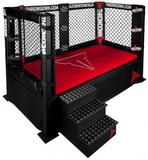 The group thingy. You can figure out the rest.
Tonight's post brought to you by the Mercury 7 and their butt molds: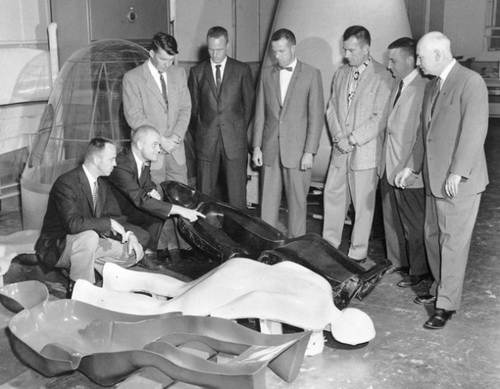 Notice: Posted by permission of AceCorp LLC. Please e-mail overnight open thread tips to maetenloch at gmail. Otherwise send tips to Ace.

posted by Maetenloch at
08:00 PM
|
Access Comments