« James Madison: Patriot, President, AoS Moron
|
Main
|
ObamaCare Ties Cement Shoes to the U.S. Economy »
July 04, 2010
Overnight Open Thread - Independence Day Edition
Happy
Birthday
America
!!
Lock up the horses and bring out your finest grog and ale for tonight we party like it's 1776!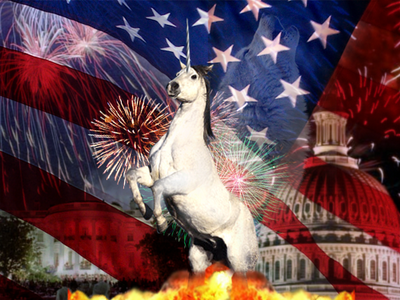 How About Some Independence Day Rap Staring Ace and the Founding Fathers
From the guys at JibJab.

Uncle Sam: Who Was He?
He's a national icon but where and when did he come from?

Jonah Goldberg: The Democrats' Vision Problem
The biggest problem is that Americans of all classes are much better off than they were a century ago and the government had little to do with it. And most everything we buy today is better and cheaper:

According to St. Lawrence University economist Steven Horwitz, there are only four areas that have become more expensive over the last century as measured in their "labor price": housing, cars, higher education, and medical care. With the arguable exception of a college degree, all are marked with wildly improved quality. And the main reason for rising medical and college costs (and to a lesser degree housing costs) is that the government has distorted the market by "helping."
13 Versions of 'Stars and Stripes Forever'

Is America A Good Country?
Well according to a recent Rasmussen survey only 54% of Americans surveyed agree "That U.S. Is Nation with Liberty & Justice for All". 34% disagreed, while 11% can't make up their minds. Only 45% of Democrats agreed and only 14% of all people would rather live in some other country. And then there's the Patriotism Gap - according to this poll 48% of conservatives call themselves extremely patriotic while only 19% of liberals do.


So what was the word that Thomas Jefferson obliterated in an early draft of the Declaration of Independence? It was 'subjects'.
A Fireworks Safety Guide
Well Steven Safety is more safe, but Danny Danger is a lot more fun. So don't be Danny Danger when it comes to fireworks - instead do what i do and find a weak-minded, gullible friend and let him do the honors.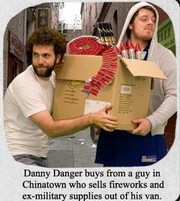 And then there's
this anthology
of what NOT to do with fireworks.
Hiker Rescues Puppy Left Abandoned in 350 Foot Canyon
Zak Anderegg found a severely malnourished and dehydrated pup at the bottom of a slot canyon while hiking. He left the pup with food and water and came back the next day to pull him out of the canyon.

Did the Eyjafjallajökull Eruption Cost McChrystal His Job?
Damn scandis and their evil volcanoes.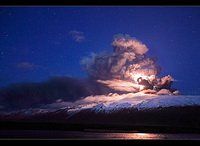 How to Make Bacon from Scratch
First get yourself a pork belly. Then start at step 1.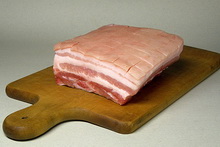 Weekly AoSHQ Commenter Standings
Top 10 commenters:
1 [508 comments] 'Kratos (Ghost of Sparta)' [71.27 posts/day]
2 [370 comments] 'Blazer'
4 [317 comments] 'The Dread Pirate No Beard'
5 [313 comments] 'Vic'
6 [283 comments] 'jenny'
7 [278 comments] 'Herr Morgenholz'
8 [270 comments] 'CDR M'
9 [266 comments] 'Miss'80sBaby'
10 [233 comments] 'Dang Straights'
Top 10 sockpuppeteers:
1 [63 names] 'CDR M' [8.84 unique names/day]
2 [63 names] 'fluffy'
3 [60 names] 'kbdabear'
4 [58 names] 'Mallamutt'
5 [56 names] 'Blazer'
6 [54 names] 'Delta Smelt'
7 [54 names] 'logprof'
8 [45 names] '18-1'
9 [39 names] 'George Orwell'
10 [37 names] 'andycanuck'
The group. Yeah.
Tonight's post brought to you by America: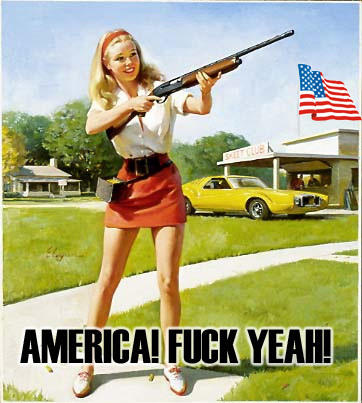 Notice: Posted by permission of AceCorp LLC. Please e-mail overnight open thread tips to maetenloch at gmail. Otherwise send tips to Ace.

posted by Maetenloch at
08:39 PM
|
Access Comments