« American Badass
|
Main
|
Friday Financial Briefing »
July 01, 2010
Overnight Open Thread
Hey all don't forget this is Day one of Ace-A-Thon 2010. It's thanks to the gullible generosity of semi-literate morons like yourselves that Ace doesn't have to go out and get a real job. So have a little pity for the poor Ewok and dig deep for some coin to toss his way. Times are tough and we'd hate to see him go feral and all bitey again. Or end up at <shudder> HotAir.
Hey How About Some Mario Soundtrack Violin-style
So I guess all those years he spent training at the conservatory weren't wasted after all. And that semester I spent mastering Super Mario Brothers wasn't wasted either for I now am completely prepared for the Koopa Troopa-apocalypse. Are you?

Russian Spy Hawt But Really Dumb
Actually they all were kinda stupid and did the kind of stuff that makes IT guys tear their hair out. If you think it takes a while to get a replacement laptop, just imagine how long it takes to get a super-duper spy laptop back from Russia. Here's some video of Anya Kushchenko AKA Anna Chapman who apparently made up a new cover story in every conversation:

Oh and in case you haven't heard - Christopher Hitchens has been diagnosed with esophageal cancer. Which sadly is almost always fatal - less than 5% of people survive for more than five years. Even though he's said a lot of mean things about Christians over the years, he probably could use their prayers right now.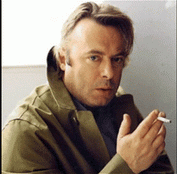 Environmentalists Trying to Stop 4th of July Fireworks
The Coastal Environmental Rights Foundation is suing the organizers of the La Jolla, CA fireworks show because they're afraid it might cause water pollution. And that humans might enjoy it.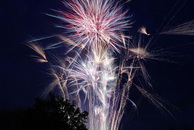 Why is the Ohio Democratic Party trying to get personal info on all 211,000 Ohio concealed carry permit holders?
Not for anything good that's for sure. Luckily CCP holders' information is not subject to Ohio's public records law.
Finally A Machine That Allows Men to Experience Menstruation
I'm pretty sure that no man on earth has ever wished for a machine like this.

Fitted with a blood dispensing mechanism and lower-abdomen-stimulating electrodes, the Menstruation Machine simulates the pain and bleeding of an average 5 day menstruation process of a human.
Of course the inventor is a Japanese guy. Shouldn't he be putting his knowledge to use in perfecting the sexbot, something that men
have
been asking for.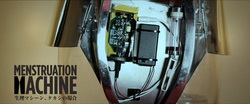 Does Obama Talk Like A Girl?
Well no. It turns out that women don't use the passive voice any more than men. And Bush's post-Katrina speech actually used more passive verb forms than Obama's speech. So pretty much everything Kathleen Parker wrote in yesterday's column was vacuous nonsense.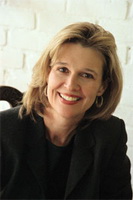 Al-Qaida Launches English-Language Lifestyle Mag
Al-Qaida has apparently launched a new magazine, Inpsire to um, inspire politically frustrated Muslim youth in the West into extremism. The inaugural issues contains such articles as "What to Expect in Jihad", and the AQ Chef guide on how to "Make a Bomb in the Kitchen of Your Mom", and a special message from American jihadi, Anwar al-Awlaki. Some claim it's a hoax but other experts believe it's genuine. Meanwhile Arab readers are convinced that the pdf file has been infected by the joos.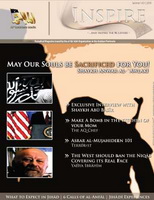 Also what would make an all-American Alabama boy
decide to go off and kill Christians in Somalia
? Drugs? Bullying by other kids? Here's a hint - his birth name is Omar Hammami.
Is Your Girlfriend A Post-Op Tranny?
Here's a handy flowchart to help you find out. And yeah the mysterious dead twin brother is always suspicious.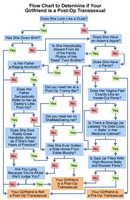 Reviewers: "The Last Airbender" Is Bad - Really Bad
Like "Water World" and "Ishtar" bad:

This trumps anything he has previously achieved in terms of mind boggling awfulness. There are times when one wonders whether he is channeling Ed Wood. Fundamental flaws infect nearly every aspect of the production; it's an insult to viewers, especially those who are fans of the television source material, to charge money for something so substandard that if it was a building, it would be condemned. In some ways, the 3D problems are a red herring. With apologies to William Shakespeare: shit, by another other name, would smell as rank.
You know it's bad when Ed Wood is mentioned in a review of your movie even when it's not about crossdressing.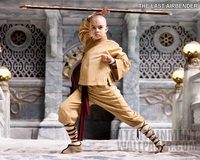 Yahoo group. That is all.
Tonight's post brought to you by Marilyn Monroe's chest x-ray: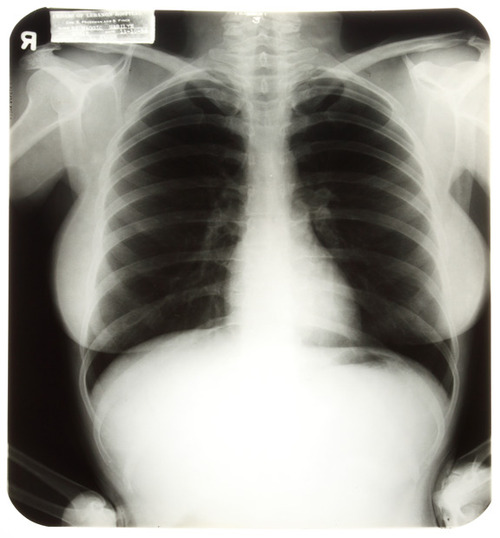 Notice: Posted by permission of AceCorp LLC. Please e-mail overnight open thread tips to maetenloch at gmail. Otherwise send tips to Ace.

posted by Maetenloch at
10:12 PM
|
Access Comments