« Congressman Pete Stark (D-CA): "Our Borders are Quite Secure
|
Main
|
Research 2000: What We're Going To Reveal Could Be The End of the Daily Kos »
June 29, 2010
The One True Overnight Thread
Groovy Tuesday - LSD, Psychedelics, the ONT and You
Here's a totally groovy anti-drug film from the 70's that tries to be 'with it' with the kids. It's narrated by Tommy Roe who's best known for his 60's hits "Sheila" and "Dizzy". The music and bongo transitions are a nice touch. And is it me or do most of the kids in this film have an odd drawling accent? Maybe it's bad acting, just a regionalism or maybe teenspeak really has changed over the last 40 years.
So don't do drugs kids. Or else you'll up like the people in this video wearing bad fashion, saying goofy things and having to chat with a ginger psychologist with a pornstache.

Stand By For A New Anti-American WikiLeaks Video
While I applaud the idea of WikiLeaks in principle, so far their leaks all seem targeted against the US government and military and the usual bugbears of the left. Which makes them just a another lefty group. Oh and the founder and operator of WikiLeaks, Julian Assange, is no saint.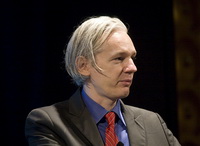 US Military Gets New 'Green' 5.56mm Ammo
It's 'green' because it uses less lead in its manufacture. But it also seems to be a better round in general:

The M855A1 resulted in a number of significant enhancements not found in the current round, officials said. They explained these include improved hard-target capability, more dependable, consistent performance at all distances, improved accuracy, reduced muzzle flash and a higher velocity.
During testing, the M855A1 performed better than current 7.62mm ball ammunition against certain types of targets, blurring the performance differences that previously separated the two rounds.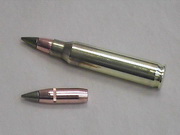 Mood Music for Crazed Sex Poodles
Apparently this is the song you use to close the deal when your chakra needs some hand release.
Are You Smarter Than A NYT Reader?
Here's a list of the 50 most-looked-up words by New York Times readers so far this year. Let's see how you do. Oh and one of these is made up.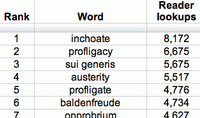 Star Blazers: The Movie
Yes! And maybe this time I'll finally find out if they make it back to Earth in time.

Make Your Own Stargate
Return coordinates not included.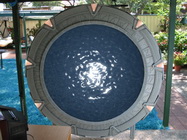 No Sex Please, We're Astronauts!
So apparently NASA bans sex among the astronauts on the International Space Station. Which makes those six months visits feel even longer. Of course on the ground is a different story.
And in more diapernaut news Lisa Nowak was convicted earlier this year in civilian court of burglary and misdemeanor assault charges and sentenced to two days in jail, a year's probation, and has to write letter of apology to her victim. Next she faces military justice and odds are she'll be demoted and allowed to retire with her pension.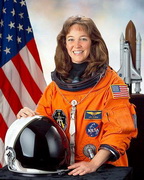 16 Awesome Business Ideas
Why yes, I could use a mummy. And I wanna party with that Mabel Peabody.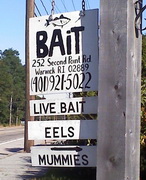 The Yahoo AoSHQ group. You know the way.
Tonight's post brought to you by a young Gary Sinise: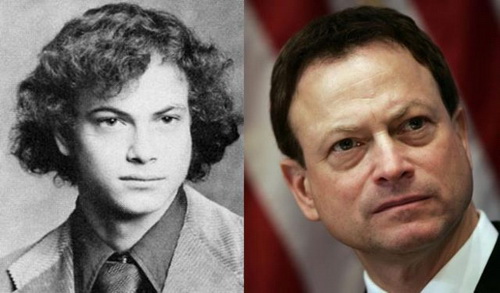 Notice: Posted by permission of AceCorp LLC. Please e-mail overnight open thread tips to maetenloch at gmail. Otherwise send tips to Ace.

posted by Maetenloch at
09:24 PM
|
Access Comments