« Sex, Lies, and Research Grants: Perfect Sex Last Ten Minutes
|
Main
|
WaPo Can't Even Get the Weigel Story Straight
UPDATED »
June 26, 2010
World Cup: USA v. Ghana
Good morning, sports fans, after a shaky match against Algeria, it's the Round of 16. The U.S. team will take on Ghana at 2:30pm Eastern.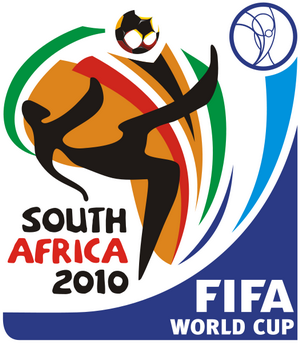 Ghana is supposedly the weakest team to make it past the group stage, so the U.S. team should have no trouble....Yeah, right. They said the same thing about the Algeria match, which had to be won in extra time after the U.S. team missed shot after shot. With a dozen missed goals and another blind referee, I'm sure this game will keep me on the edge of my seat.
Oh, and here's something to keep an eye for at the top of the game. The national anthems of the two teams play just before the start of the games and soccer fans have a tradition of belting out their nation's song. Didn't know how U.S. fans would handle it, as our national anthem doesn't exactly lend itself to full-throated drunken warbling. But the Americans at the World Cup have been absolutely screaming it at the top of their lungs. And it. is. AWESOME.
Update: From commenter Tami, this doesn't sound good. Err...I mean it sounds good for some, but not for others. (By which I mean: w00t, suckers.)

posted by Gabriel Malor at
01:09 PM
|
Access Comments