« Terrorist Attempt at MacDill Air Force Base?
|
Main
|
Massachusetts Legislature Acts to Get State Teachers Union Out of Former Marine's Face »
June 14, 2010
Overnight Open Thread
Welcome to the Monday.
I Wonder Why No One Will Hire Them?
Via Don Surber comes this sad tale of job woes of the Class of 2009. Note that the only graduate who had a job waiting for him was the engineering student. Apparently the world doesn't need another Sociology and African studies major who want to work for a non-profit. Let this be a lesson to all current students - just having a BA and dreams of some kind of boutique career does not guarantee you a job or a living. And the world does need good caterers and managers of Victoria's Secrets.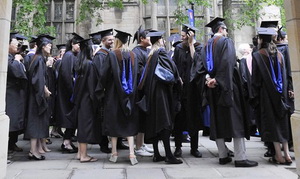 Too Many College Graduates?
And this is part of a larger problem where we have new graduates with too much unnecessary (and expensive) education for the jobs that are available:

The Bureau of Labor Statistics projects that seven of the 10 employment sectors that will see the largest gains over the next decade won't require much more than some on-the-job training. These include home healthcare aides, customer service representatives and food preparers and servers. Meanwhile, well-paying white-collar jobs such as computer programming have become vulnerable to outsourcing to foreign countries.
Having people go to college who aren't going to use much if any of the skills learned is waste in several ways: First there's the cost of the tuition, books and other fees which has been growing faster than the rate of inflation for several decades now. That's cash money that could have been used to buy a first house or start a business. And then there's the opportunity cost of four+ years spent in school that could have been applied to learning useful skills. Even in more technical fields four years is enough to become a competent, experienced employee.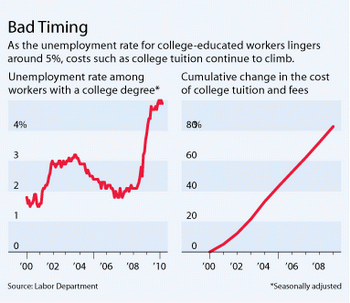 Even worse the average graduate is borrowing money to pay for their education and now graduates
with $23,200 of student loan debt
. Which means they start off their working lives already deep in a financial (and experience) hole compared to say someone who started an electrician apprentice program or the military right after high school.
And for all you current college students out there - if you're not attending a top tier university or your major doesn't involve math or computers on nearly a daily basis, you have no business borrowing money to pay for your education. These days it's a bad investment and a sucker's bet.
Sharia Watch? Sexy Posters Defaced in London
Must have been those prudish CoE types.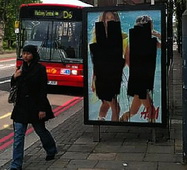 And in other RoP news - A new fatwa encourages adult breastfeeding
Sheikh Al Obeikan, an adviser to the Saudi royal court and consultant to the Ministry of Justice, has declared that women can associate with non-related men as long as the men drink their breast milk. However there are conflicting opinions on whether it can be drunk from a cup or must be suckled directly from the breast. Luckily Islamic law prevents any intimate acts between unrelated men and women. /Sarc


Is This The Next Larry King?
He's Piers Morgan, the 45 year old host of Britains's Got Talent and his own interview show, Piers Morgan's Life Stories. Negotiations with CNN are going well and Piers has announced that he is willing to wear suspenders and bash Christians at least once per show. No word on how many bypasses he expects to have.

A Gallery of Awesome Cosplay
Okay I really don't get the whole cosplay thing, but I do appreciate cute girls in costumes even if they're sorta bizarro.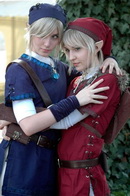 The Sad Tale of Apple's Third Founder
Brought in to be the tie breaker between Wozniak and Jobs, Ron Wayne's share of Apple would have been worth $22 billion dollars if he hadn't sold it for $2300 after just 12 days.
Men Fall For A Girl In Just Milliseconds
Because after millions of years of evolution men's brains are exquisitely tuned to evaluate a woman's appearance (and fertility) with just one look. But sometimes you have to stare for a while just to be absolutely sure you didn't get a false positive. And because she's hawt.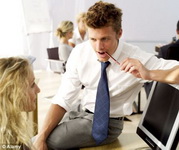 What Obama Was Really Watching During The World Cup
Rather than this clearly photoshopped image.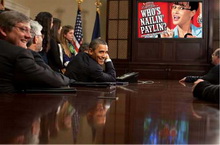 The End of Annie
Yesterday was the final newspaper strip for Annie after 80 years. It ended on a cliffhanger with Annie being threatened by the Butcher of the Balkins. But maybe the sun will come out tomorrow. And they can finally afford some eyeballs.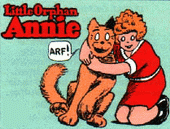 The group thingy. You can figure out the rest.
Tonight's post brought to you by wartime Disney: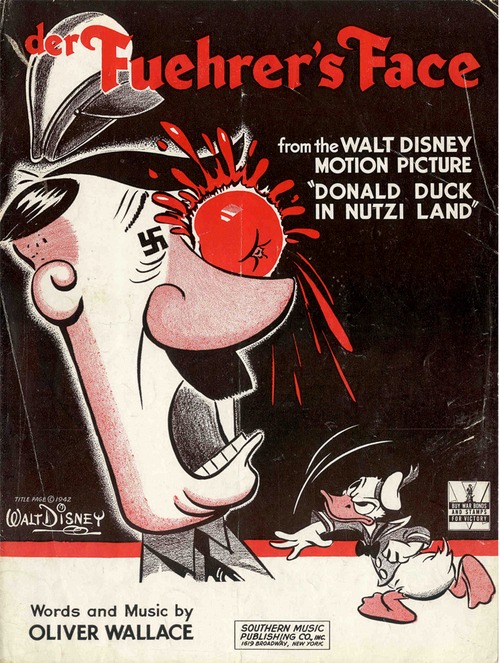 Notice: Posted by permission of AceCorp LLC. Please e-mail overnight open thread tips to maetenloch at gmail. Otherwise send tips to Ace.

posted by Maetenloch at
09:56 PM
|
Access Comments