« That Crazy Reagan
|
Main
|
Sunday Book Thread: Guilty Pleasures »
June 12, 2010
Overnight Open Thread
Hello, hello all M&Ms. The ONT is now OPEN.
10 Different Versions of the Star Wars Imperial March
Too bad the Empire is evil cause they have by far the best musical theme. It practically make you want to don white battle armor and go destroy some rebel planets. And oh yeah also check the covers on the auxiliary thermal exhaust ports. This is my fave version:

Is Now A Good Time To Buy Gold?
Well I'm no goldbug nor am I getting crazy ad money like Beck, but this might be a good time to have at least some gold. Historically gold has been a value-holder rather than an investment. And that's it's best use at the moment despite what G. Gordon Liddy tells you.
The usual rule of thumb is that an ounce of gold will buy you a very nice man's suit, and supposedly this goes back to even the Roman days when the equivalent would get you a top of the line toga. Today at $1200 an ounce of gold will get you...well a nice Saville Row suit. So other than in the short run I wouldn't count on it leaving this range.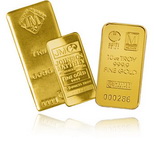 Dennis Prager: If Israel Is Not Evil, the World Is in Big Trouble
Israel is the most hated and warred upon county in the world. So in any remotely just and rational world that would mean they're an evil country:

If Israel is the decent party in its war with the Palestinian Authority and Hamas, and nearly all the world's countries, nearly all the world's media, and the United Nations are morally wrong, what hope is there for humanity? If the world's moral compass is that broken, are we not sailing into a dark age?
I guess we're living in the bearded Spock world after all.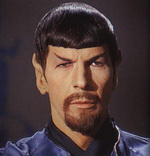 The BP Oil Spill As Re-inacted By Kittehs
Should bring you up to speed. Except they didn't include the Obama kitteh - guess he was off sleeping.

The 1977 Victoria's Secret Catalog
Back when her secret was actually kinda secret. This was the first year that the store actually put out a catalog. Surprisingly lingerie hasn't really changed all that much over 33 years.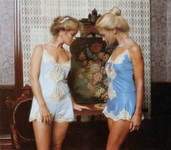 Dolphins On The Internet?
Nothing good can come from this.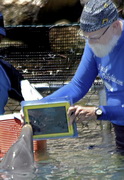 Vajazzling Porn
Rule 34 comes through. NSFW-ish site.
Army Researchers Find Cure For Ebola Virus
The only catch is that it has to be administered within the first 30 minutes after infection. So it'll probably only be useful for researchers. And the dodgier pet store operators.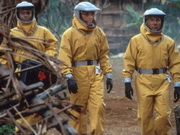 Study: Chubby guys as attractive as fit ones
Both women and men responded as favorably to images of slightly-chubby guys as they did to extremely fit guys. I think the key word here is slightly chubby. And I guess I can stop my nearly double digit daily crunches now.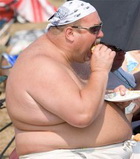 Spot The IT Guy
Without looking at the job titles.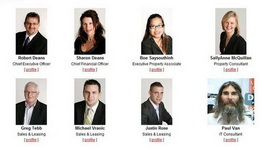 The Yahoo AoSHQ group. Bla bla bla. And don't forget about the Job Bank.
Tonight's post brought to you by Queen Elizabeth II: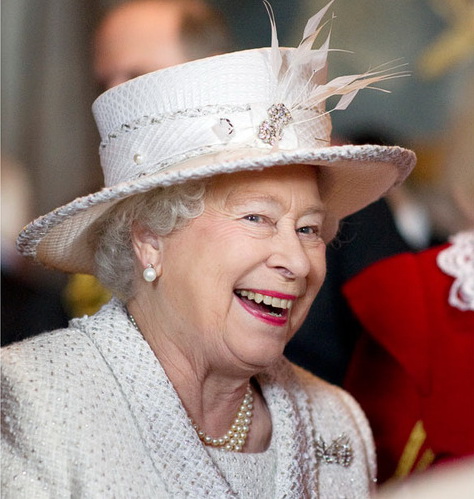 Happy
84th Birthday
Baby
Notice: Posted by permission of AceCorp LLC. Please e-mail overnight open thread tips to maetenloch at gmail. Otherwise send tips to Ace.


posted by Maetenloch at
09:51 PM
|
Access Comments