« Blanche Lincoln Bravely Holds On To Narrow Lead, Giving Her The Right To Lose By 25-30% in November
|
Main
|
Nevada Results »
June 08, 2010
Overnight Open Thread
Good evening all M&Ms.
Also don't forget about the job bank at the AoSHQ yahoo group.
Lost Video: The US Navy of 1915
Here's a restored 11 minute clip from a long believed to be lost 1915 documentary on the US Navy. It was commissioned by Secretary of the Navy, Joseph Daniels, who believed that the newly invented technology of motion pictures would convince isolationists of the importance of building a strong American navy. The filmmakers were allowed full access to the ships and captured sailors in their day to day activities. All copies of the documentary were thought to have been lost until this fragment was discovered in Australia.
Unfortunately I couldn't figure out how to embed it so you'll have to click on the picture and watch it on their site. Maybe one of the morons can put me some knowledge here.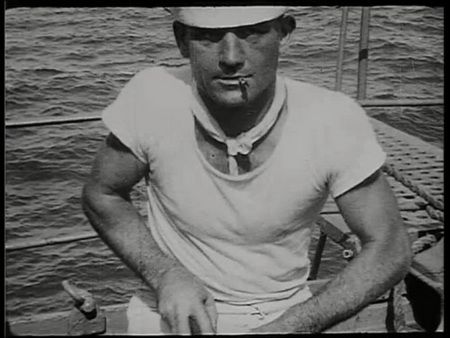 Andrew Sullivan Has His Own Opinions AND His Own Facts
You'd expect that one of the many under-bloggers posting under his name would have bothered to do even a minimal Google search but no. So it must be the gyno-sleuth himself. You know it's tough to live in Andrew's world but somehow he endeavors to persevere. And the sad part is that the Atlantic continues to exploit a mentally ill man to sell a few more issues.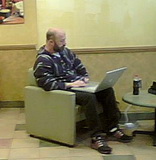 Bernie Madoff: In Prison And Loving It
Well at least not disliking it much. Amount of remorse shown: 0.000000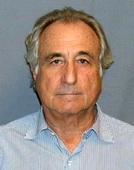 How Good Are You At Guessing People's Ages?
Well find out at this site, Guess My Age. If you're a professional athlete, it could be a matter of 10 to 20 years of your life.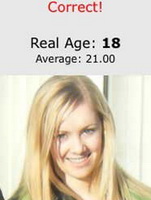 The Cassowary Will Fuck You Up
I guess this is what the velociraptors turned into.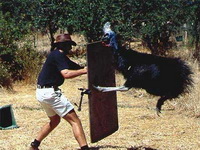 Who's Wearing These Heels?
Guess who's wearing the world's steepest Christian Louboutin heels. Answer at link.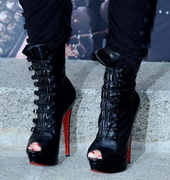 Dr. Demento Ending His Show After 40 Years
I remember discovering him on an obscure radio station as a kid and suddenly having my musical horizons expanded. Where else could I have heard Al Yankovic before he got weird, "They're Coming To Take Me Away Ha Ha", "Fish Heads", "Dead Puppies (aren't much fun)", "Pencil Neck Geek" and many more. He still has a podcast, but it's a sad milestone. Oh and a little trivia - the video for "Fish Heads" was directed by non other than Bill Paxton AKA Private Hudson.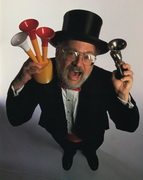 The History of Corn
It's 9000 years old and provides 21% of all human calories. But how much do you really know about it?

Why There Was No Looting During The Nashville Flood
Well besides the 'nice' factor.
Kennedy and Reagan Take California Primaries
And other things that were happening 30 years ago.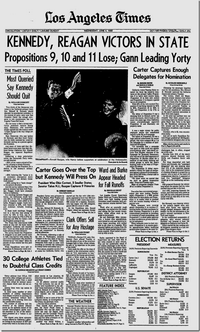 The Yahoo AoSHQ group. You know the way.
Tonight's post brought to you by 1949: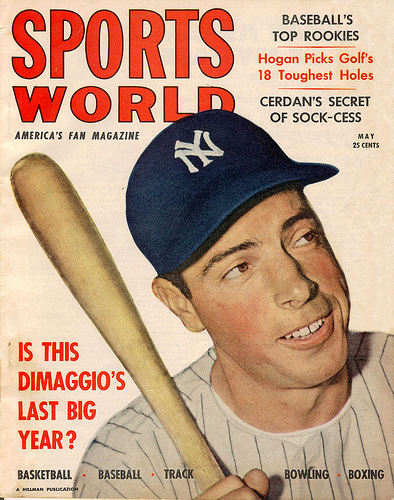 Notice: Posted by permission of AceCorp LLC. Please e-mail overnight open thread tips to maetenloch at gmail. Otherwise send tips to Ace.

posted by Maetenloch at
10:27 PM
|
Access Comments