« Lt. Governor Bauer's Political Consultant: Sacred Honor Compels Me To Confess To An Affair With Nikki Haley That Coincidentally Helps My Boss
|
Main
|
Umpire Blows Call, Ruins Perfect Game UPDATE: Umpire And Pitcher Absolute Class After Game »
June 02, 2010
Overnight Open Thread
Good evening and happy Hump Day all.
I'm not sure why they're burning the Icelandic flag - maybe that's some kind of ritual for the Sons of Iceland or something. Anyway drunken scandis, gasoline, and open flames don't really mix. Hilarity and minor burns ensue.

How Bad Is It For Israel? Caroline Glick: Pretty Damn Bad

That indicator is the fact that at the UN on Friday, 189 governments of 189 countries came together as one to savage Israel. There is no other issue that commands such unanimity.
Even child rape-rapers can always count on at least one country to stand up for them. Not so for Israel. So if the Obama administration doesn't support them, then they're truly friendless in this world. On the other hand Israel does have a lot of support from average Americans, a modern well-equipped and trained military and strategic and tactical nuclear weapons. So the world may find that getting rid of that
'shitty little country'
is harder than they think.
Thought the sloths were too hyper? Well here's the slow loris
Thanks to buzzion.

Neo-neocon's Take on Al and Tipper
She has a degree in Marriage and Family counseling and is a divorced woman herself so she has some knowledge to put:

But one of the basic rules of marriage is that no one knows anything about anyone else's marriage. In fact, another basic rule of marriage is that sometimes the couple themselves doesn't know much about the workings of their own marriage, either.
And my rule is that whenever I hear people describe a couple as having a 'fairytale marriage' I always think a) they really don't know them that well and b) I sure hope the family has recent photos and some DNA samples available.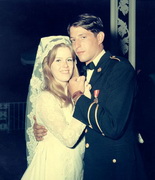 9 Things every guy should always have in his wallet
These days I'd say keep $40 in your wallet and $20 in your shoe. And matches?? Eh, they don't exactly fit well in the wallet. Seems like a sliver of sodium metal would be a little handier.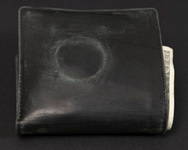 25 Sexy Female Soldiers
Okay I suspect some of these are just models but all the IDF women are real soldiers. And sadly so is Private England. Note that one picture is probably NSFW.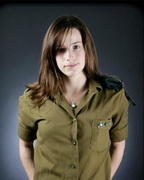 Basil Lemonade?
Sure I guess. I'd be willing to try it at least.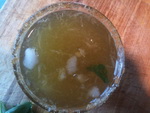 Can You Guess Whose Feet These Are?
Answer at above link.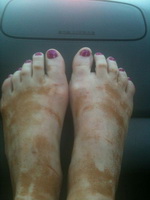 Tonight's post brought to you by the invasion of Attu, Alaska, May 11, 1943: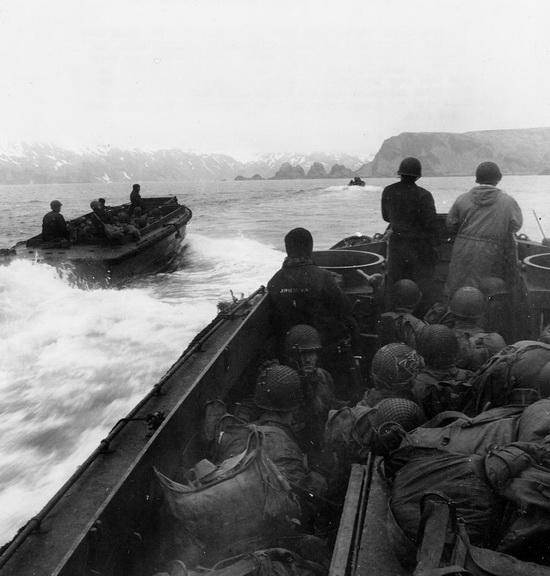 Notice: Posted by permission of AceCorp LLC. Please e-mail overnight open thread tips to maetenloch at gmail. Otherwise send tips to Ace.


posted by Maetenloch at
09:36 PM
|
Access Comments