« Inevitable: Lindsay Lohan To Play Pornstar
|
Main
|
Sooper Sekrit Overnight Open Thread »
May 05, 2010
Los Overnight Open Thread - Cinco de Hump Edition
¡Feliz Día del Hump!
The Chinese Military Shovel That Does Everything
It slices, it dices, it digs holes, it digs you out of holes, it cuts wire, it opens bottles, it's a grappling hook, and it also beats running dog white devils! And yes the US has a similar one except that ours folds in three and has an attractive camo carrying case.
I remember as a kid getting a hold of an old army surplus shovel and in the few weeks before it was taken away, my friends and I managed to do some serious damage to the backyard digging foxholes.

Greg Gutfeld: America, Mayor Bloomberg Hates You
In his view Americans are either trying to blow up Times Square or they're just looking for an excuse to lynch innocent muslims. Which makes you wonder what he really thinks of the average American. On the left it's a common conceit that most Americans are really just Neanderthal brutes who are but a wink and a codeword away from lynchin' and a raping. Except of course for progressives who have transcended the blinkered thinking of their fellow American dimwits. And like a lot of leftist beliefs it's really about feeling superior on the cheap.
Milestone: Levi Johnston Manages To Pay Alimony For TWO consecutive Months
And Bristol is letting him see Tripp. So I guess this gives hope to douchebags everywhere.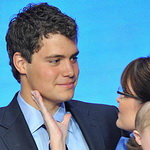 World's Longest Sniper Kill - 2.47 km Twice!
British Corporal Craig Harrison killed two Taliban with consecutive shots at a distance of 1.53 miles (2.47 km) (8120 ft) in Helmand Province, Afghanistan last November (2009). He then fired a third shot and hit the Taliban's PKM machine gun. He was shooting a .338 L115A3. .338 Lapua has become the caliber of choice for many snipers due to its ballistic profile and its ability to penetrate body armor at 1 km.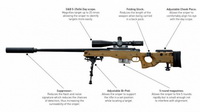 May 5, 1945: Japanese Balloon Bomb Kills 6 in Oregon
These were the only Japanese-inflicted casualties on the US mainland during WWII.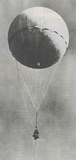 The Monthly Wikio Blog Rankings Are Out!
Here are the top 10 political blogs:
1. The Huffington Post
2. The Corner
3. Hot Air
4. Think Progress
5. Horserace
6. Political Punch
7. Michelle Malkin
8. Gateway Pundit
9. NewsBusters
10 Instapundit.com
Sadly AoSHQ comes in at #34 behind Balloon Juice and Talking Points Memo. The shame, the shame. But hey at least we're not LGF which came in #119.
The Average Woman Dates 24 Men Before Settling Down
And spends over $3000 on dating preparations. And according to the survey most women will only go on a date with a guy twice before deciding he's unworthy.
[warning - here be math]
This reminds me of marriage analysis that John Paulos did in Innumeracy where he noted that because we mostly date serially, it's not possible to know exactly when you've met the best possible spouse. In his analysis he defines a dating 'heartthrob' as a date that's better than any previous dates. So the fundamental dilemma of dating is that if you take one of the first couple of heartthrobs, you're likely missing out on other better possibilities - but pass by too many and you may never get another.
Using conditional probability and a little calculus he calculated that if you expect to meet N possible mates over your dating lifetime, the optimal strategy was to reject the first 37% of them and then accept the next heartthrob to come by. So assuming a women could expect meet an average of 3 potential mates each year from 18 to to 38, going through 24 men first before settling down doesn't seem too far off the optimal strategy.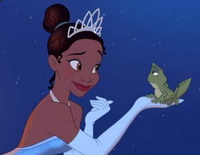 The Stylish Anti-Zombie Night Stand
Decorative AND functional.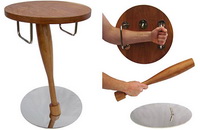 The Yahoo AoSHQ group. You know the way.
Tonight's post brought to you by dating wastelands: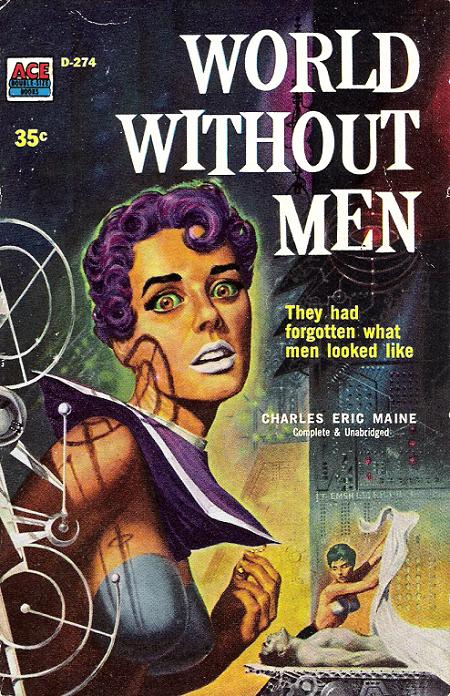 Notice: Posted by permission of AceCorp LLC. Please e-mail overnight open thread tips to maetenloch at gmail. Otherwise send tips to Ace.

posted by Maetenloch at
09:51 PM
|
Access Comments