« Another Correction: Fiorina's Official Statement Says She Supports the Bill
|
Main
|
Top Headline Comments 5-4-10 »
May 04, 2010
Report: Arrest Made In Times Square Bombing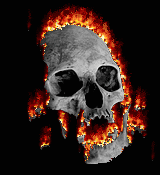 Just breaking according to NBC.
Shahzad Faisal is apparently the genius who used his own email account to set up the buy. Sometimes you get lucky that evil bastards are stupid.
Sounds like a home grown guy. He's of Pakistani heritage but sounds like he was born and raised in CT (FNC says he's a naturalized citizen). Arrested on LI at JFK. No word about his stance on Arizona's immigration law or his political donations.
Congrats to the NYPD, FBI and the whole NY JTTF.
Heads up from Andy Levy.

posted by DrewM. at
12:17 AM
|
Access Comments