« SWAT Team Called Out In Force To Handle Dangerously-Septuagenerian Tea Partiers
|
Main
|
How Come Blacks Keep Beating Up and Raping That Poor Woman? »
April 28, 2010
Overnight Open Thread
Good evening and happy Hump Day all.
Apollo 11 Lift Off in Slow Motion
With narration explaining what's happening second by second. This footage was originally filmed on 16mm at 500 fps so the 8 minutes of video represents just 30 seconds of actual time.
It's amazing to realize how complex even a simple thing like a lauch pad is and how every single detail from the special charring paint to the water jets had to be designed and tested by a team of engineers. And it worked.

Hey - wanna see what AoSHQ looked like back in 1996 when it was hosted on Geocities and run by a precocious 13 year old? Then go here.
Schadenfreude Watch: Newspapers Continue To Die and Deservedly So
Well the latest circulation figures for the top 25 newspapers in the country are out and the results are dismal for 24 of them. Only the Wall Street Journal actually gained subscribers in the past year. The SF Chronicle is down 23%, the Washington Post 13% and the NYT 8.5%. And with the WSJ now competing directly with the NYT by offering a NYC metro edition, expect an even bigger drop next year. Some of this is due to the recession of course, but a lot of is because most papers have become so obviously biased plus just generally boring. So why pay money to get a biased version of yesterday's news?
And Power Line has a classic case of media bias where journalists will never refer to Democratic legislation as 'polarizing' no matter how unpopular it. Yet the AZ immigration law with 70%+ support is constantly described as just that. It's this kind of oblivious, consistent bias that's made me give up on newspapers in general. Now I'm just waiting for them to all implode so that eventually new ones that actually cater to readers can be formed from the ashes. Oh and stop hiring journalists - hire reporters instead.
The 10 Biggest Insects in the World
The things you never want to find in your yard - giant spiders that can almost outrun humans and grasshoppers too big to hop. And then you have the giant isopods which are actually crustaceans. They're served in Taiwanese seafood restaurants and supposedly they taste like lobster.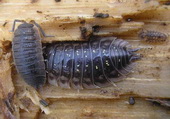 How To Make Your Own Girl Scout Cookies
Since I usually seem to miss the annual sales, this might be my only hope to get some. I see a business opportunity for a certain cookie-baking moronette.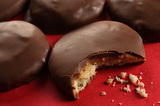 Bad fashion For Men
Women aren't the only victims of fashion designers. Also how not to look like a douchebag. Because no one wants to see sandals with socks or braided beards.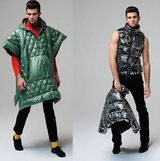 Worst Job Ever?
I wonder if you get paid more running the suck machine or the head chopper?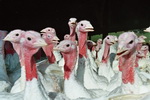 Remember that whole Australian Gay Dog Hullabaloo?
Well it seems to have all been caused by a pronunciation misunderstanding. And here's a full analysis of how 'guide dog' can sound like 'gay dog' when you're speaking Strine.
The Yahoo AoSHQ group. You know the way.
Tonight's post brought to you by weasel attacks: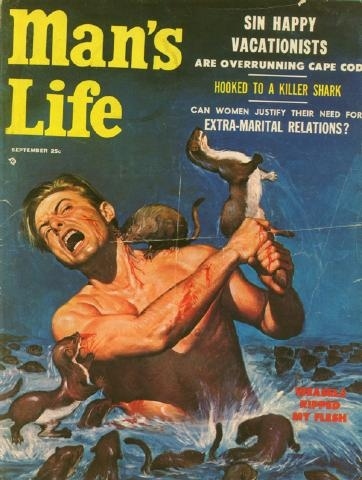 Notice: Posted by permission of AceCorp LLC. Please e-mail overnight open thread tips to maetenloch at gmail. Otherwise send tips to Ace.

posted by Maetenloch at
09:18 PM
|
Access Comments