« Hawking on Extraterrestrial Life
|
Main
|
Monday? »
April 25, 2010
Overnight Open Thread
Hey hey it's Sunday. So let's make the weekend count for something.
The Making of Jive Talk From Airplane!
Here the writers and director of Airplane!, David Zucker, Jim Abrahams, and Jerry Zucker (known as ZAZ), and the two actors tell how the famous scene of the men speaking 'Jive' came to be. And the jive subtitles are a nice touch.

The Pimpest Pictures of Larry King
Haters be hatin' but Larry just laughs and screws another blonde model.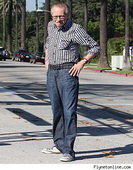 Mr. Microphone!
When I was a kid a friend of mine had one of these and I thought it was the coolest thing ever. The power for anyone to talk on the radio! Yes this was in the pre-internet age.
The 10 Most Mysterious FBI Cases
Other than the Unabomber case none of these have been completely solved. Bruce Ivins probably was behind the 2001 anthrax attacks, but there's still a lot of question marks about the whole incident. And then there's D.B. Cooper who hijacked a plane in 1971 and parachuted out of it with $200,000 in ransom. Some of the money was found in 1980 on the banks of the Columbia river, but otherwise there have been no further leads in the crime since then. And recently the FBI used some DNA from D.B. Cooper's tie to rule out certain longtime suspects.

Creepiest Gameshow Host Ever
If he's alive, this guy has got to be some sex offenders' list.
Weekly AoSHQ Commenter Standings
Top 10 commenters:
1 [449 comments] 'wherestherum' [63.03 posts/day]
2 [412 comments] 'ParanoidGirlInSeattle'
3 [385 comments] 'The War Between the Undead States'
4 [311 comments] 'progressoverpeace'
5 [298 comments] 'chemjeff'
6 [262 comments] 'logprof'
7 [251 comments] 'Vic'
8 [214 comments] 'Tattoo De Plane'
9 [212 comments] 'kbdabear'
10 [204 comments] 'HeatherRadish'
Top 10 sockpuppeteers:
1 [68 names] 'kbdabear' [9.55 unique names/day]
2 [53 names] '18-1'
3 [45 names] 'conscious, but randomly incoherent'
4 [32 names] 'toby928'
5 [24 names] 'fluffy'
6 [23 names] 'andycanuck'
7 [23 names] 'Blackford Oakes'
8 [22 names] 'logprof'
9 [22 names] 'Natasha & Boris'
10 [21 names] 'runningrn'
The group. Yeah.
Tonight's post brought to you by young Barry and his typical white grandfather: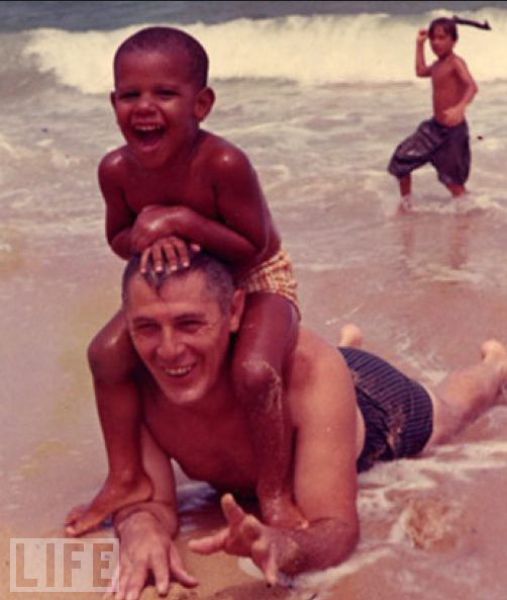 Notice: Posted by permission of AceCorp LLC. Please e-mail overnight open thread tips to maetenloch at gmail. Otherwise send tips to Ace.

posted by Maetenloch at
09:30 PM
|
Access Comments