« Who is Guy "Guido" Fawkes Anyway?
|
Main
|
Eye on Congress »
April 24, 2010
Overnight Open Thread
Welcome all M&M-types to an ONT of memory, hate, and shoes.
Remembering Operation Eagle Claw and President FAIL
Today is the 30th anniversary of Operation Eagle Claw, the US military operation on April 24-25, 1980 that attempted to rescue the 52 American hostages being held by Iran. It was an audacious plan to land helicopters and C-130s at a staging area in Iran then launch a raid on the US embassy in Tehran to extract the hostages and then return and fly them out on the planes.
Unfortunately when only 5 helicopters made it to the staging area, which was the minimum deemed necessary to complete the mission, President Carter ordered the mission aborted. As the forces were flying out a helicopter and a C-130 collided and 8 service men were killed in the explosion. So after this debacle the Iranians moved the hostages and held them until the day Ronald Reagan took office. While sand and bad luck played their part, I've always blamed Carter personally for whittling down the rescue forces until the margin for error was nil. Which according to reports was due to his fear that a larger force might 'antagonize' the Iranians.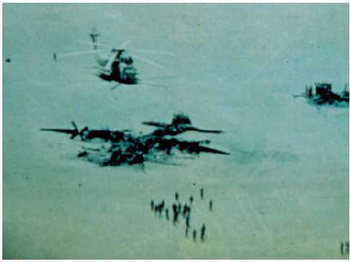 My memories of the day are still clear even though I was but a wee, but precocious young moron. I remember waking up that morning and hearing my father cursing like I had never heard him before - he was using entirely new (to my ears) words and combinations but nearly all of them involved the word 'Carter'. The Iranian Hostage crisis was the first major news event that I understood and was able to follow all of the way through. And it was after hearing Carter's speech below that I first truly felt ashamed for my country for having such a weak, feckless leader. Since then I've kept a torch of hate in my heart for the Iranian revolutionaries and for Jimmy Carter.
I figure the Iranians owe us a blood debt and I've been waiting 30 years for a little payback. And Carter who could have faded away in quiet retirement has continued to sully and damage the US in the three decades since he left office and doesn't show any sign of stopping at 86 years old. When he finally does die, don't expect any false declarations of sorrow or grudging respect from me. I'll be relieved and glad. And I plan to celebrate by drinking the best bottle of champagne I can get my hand on.

[truthfully I'm not much of a hater but Jimmy Carter just brings out teh evil in my dark heart]
The Highest Cities in America
Okay Eureka, CA I can see as #1 but then it's followed by Tallahassee and then NYC and Boston. And only then does San Francisco appear?! Well maybe all the street-crapping homeless people can't afford the weed and have to stick to simpler fare like Mad Dog and Thunderbird.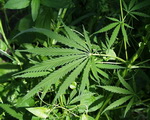 The Virtual Shoe Museum
It seems have pretty much any variety of shoes from those made out of reptiles to special death shoes.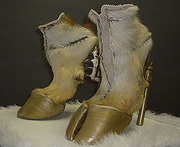 The Oddest Google Streetview Scenes
Just everyday vignettes of local life...

Personal Bomb Shelters'
Nowadays these are mostly relics of the Cold War but a lot of them are still around and pretty awesome. I remember as a kid opening up a mystery door in my grandparent's basement and discovering that they had a secret bomb shelter. Of course it was nothing like these but I remember being struck both by how awesome it would be to your own bunker and scary it was that you were in danger even in your own house. I figure most secret bomb shelters these days are probably best used to hole up in when you're engaged in a standoff with the police.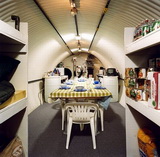 The World's Biggest Train Set
Is in Hamburg, Germany and covers over 10,000 sq. feet. It took 500,000 hours and $11.7 million dollars to build and is now a major tourist attraction. Of course for that amount of moola I'm thinking they could have bought their own narrow gauge railroad.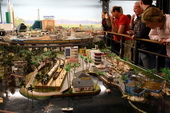 Glasses that tell you what you're drinking
Well for a limited set of beverages.
The Yahoo AoSHQ group. Bla bla bla. And don't forget about the Job Bank.
Tonight's post brought to you by a young Ronald Reagan in 1923: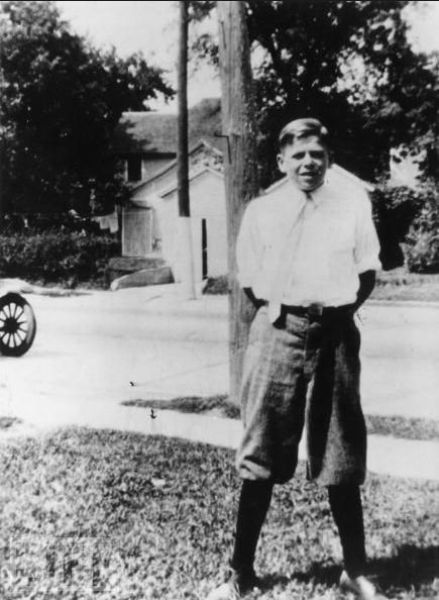 Notice: Posted by permission of AceCorp LLC. Please e-mail overnight open thread tips to maetenloch at gmail. Otherwise send tips to Ace.


posted by Maetenloch at
10:09 PM
|
Access Comments