« "recovery" not visible during 3,000 miles of America
|
Main
|
Obergruppenführer McPollster: GOP More Trusted Than Dems on 9 of 10 Key Issues »
April 03, 2010
Saturday Morning Warbirds
Happy Saturday Morons. It's sunny, cool and clear here, shaping up to be an awesome weekend. Hope you are all enjoying it.
Had an opportunity to see these up close recently, a B-17 Flying Fortress, a B-24 Liberator, and a P-51 Mustang. I decided to shuck the suit jacket and climb through the 17.
Pretty cool.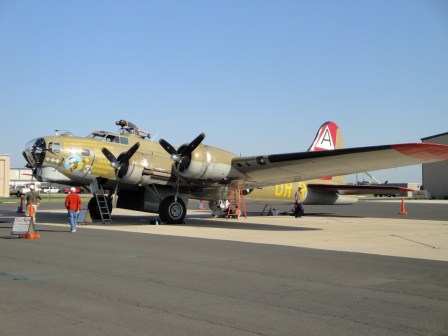 Boeing B-17G Flying Fortress
Couple more below. You can see the rest here in a photo gallery.
UPDATE: Andy puts me some f'n knowledge in the comments.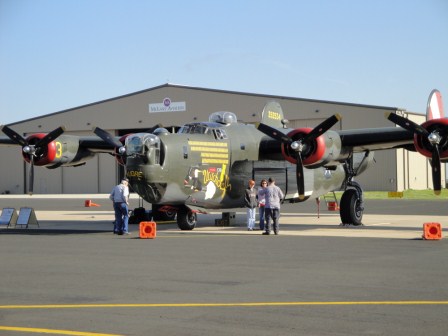 Consolidated B-24 Liberator, H-model I think, with that Emerson nose turret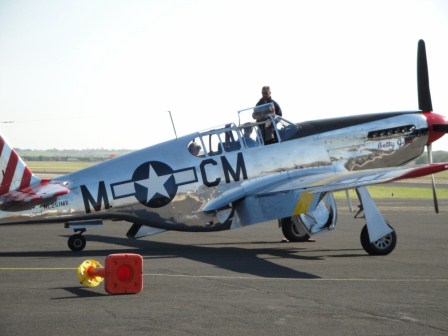 North American P-51 Mustang, the trainer model, a two seater

posted by Dave In Texas at
11:18 AM
|
Access Comments