« Dems Set to Bully Companies That Note ObamaCare's Costs
|
Main
|
CMI's explanation of "survivor bias".
How bad retail numbers get spun as positives »
March 27, 2010
Overnight Open Thread
Hello, hello all M&Ms. Welcome to your regularly scheduled Saturday night ONT here at the AoS mansion.
A Moment in Time: Roman Polanski and Sharon Tate on Playboy After Dark in 1968
Back in the late 60's Hugh Hefner had a weekly TV show that was supposed to show a 'typical' party at Hugh's place with playmates, celebrities of the day and various performers showing up and chatting with Hefner. Today the shows are a gold mine of groovelicious 60's retro goodness. Here's part of an episode from 1968 where Hugh talks with Roman Polanski and his wife, Sharon Tate. Within a year Sharon would be dead at the hands of Charlie Manson's gang and less than 10 years later Polanski would rape a 13 year old girl. You can watch the rest of the interview here.

Ronald Reagan Slaps a Lady
In this case the lady was Angie Dickenson. This is from The Killers (1964) which was Reagan's last movie role before running for office.

The 10 Strangest Looking Actresses in Hollywood
I know people love to hate on Maggie Gyllenhaal as the sad turtle girl but I think she's kinda cute if non-standard. And I've always liked Natascha McElhone though she looks better in movies than she ever does in pictures.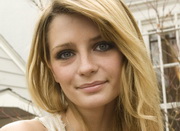 White Death: the Finnish Sniper Who Killed 700 Soviets in 100 Days
The definition of sisu.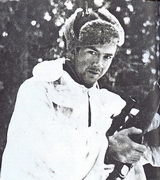 1991 Was Awesome
Power Mix dance party in Vestal, NY back on 1/5/1991. Just remember that everyone in this video is now middle-aged.
Watch a Girl's Teeth Come In Over 7 Months

Mpemba Effect confirmed: Hot tap water freezes faster than distilled cold water
It's not quite apples to apples so I suspect that the distilled water is just getting super-chilled and there's no nucleus for an ice crystal to form on.
The Yahoo AoSHQ group. Bla bla bla. And don't forget about the Job Bank.
Tonight's post brought to you by Jack and Grady: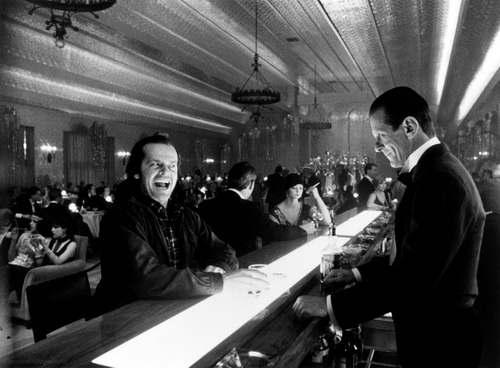 Notice: Posted by permission of AceCorp LLC. Please e-mail overnight open thread tips to maetenloch at gmail. Otherwise send tips to Ace.

posted by Maetenloch at
10:10 PM
|
Access Comments