« Friday Night Frivolity
|
Main
|
More Friday Night Frivolity: "Serving as Ted's Kitchen Bitch and Prep Monkey" »
March 26, 2010
Overnight Open Thread - Kosher Edition
ערב טוב כל and welcome to the ONT

. Sorry no baconz tonight.
So Which Religions Have The Money?
Here's an interesting little graph showing the income distribution of all major religions in the US. So who has the richest members? Well it's probably not too surprising that the Jews have the highest percentage of members making over $100K (46%). So who comes in second? The Hindus at 43%. Okay that's a surprise.
Maybe it's time for people to update their conspiracy theories: the Juice are now using the Hindus as online muscle against the Baptists. And if you're looking for wealth but aren't willing to give up bacon, I suggest you start praying to Lakshmi.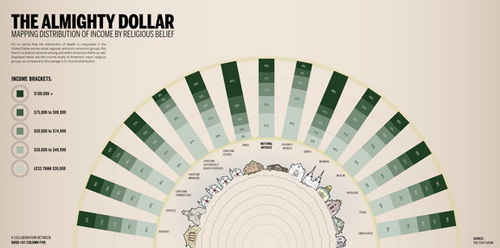 Click on the graph to see the full-sized chart.

Jimmy Carter Wants Hamas Removed From the Terror List
Of course he does. Sure they were founded as a terrorist group, operate as one, and have their own artillery and rockets which they fire at civilians. But they kill mostly just Jews so apparently no biggie. I guess his appology to the Jews back in December was just a stunt to help his grandson's candidacy.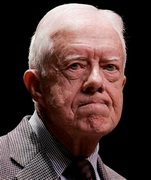 Obama and the Jacksonian Zionists
Walter Russell Mead discusses why American Protestants support Israel so strongly and why they're a better protector than secular Jews. And given Obama's animosity towards Israel, Israel will probably need this protection sooner than they think.
The Somali Pirates' Business Model
It's BYOAK47 but if you want to handle the RPG and be first on board, you can really make out.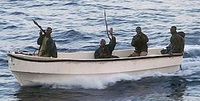 Will You Survive the Zombie Apocalypse?
A helpful flowchart. And in the event of a real zombie outbreak I say forget Lakshmi and go Mormon - they seem pretty prepared. Thanks to IlltempuredCur.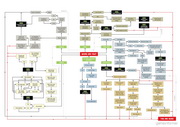 15 Lies Men tell Their Girlfriends (or Wives or Both)
Okay "You look great in anything!" is technically a lie, but this is a case where the truth is simply unacceptable.
Cool Tool: The MagnoGrip
Holds nails, screws, blades, etc. on your wrist. No more losing things while you're trying to reassemble grandma's ventilator.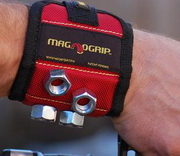 Sexy Mouse Pads
Well at least you won't get carpal tunnel from typing.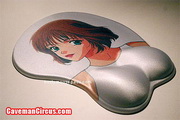 The Yahoo clique. Are you worthy?
Tonight's post brought to you by killer rabbits: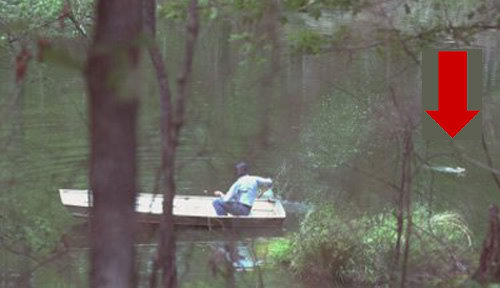 Notice: Posted by permission of AceCorp LLC. Please e-mail overnight open thread tips to maetenloch at gmail. Otherwise send tips to Ace.

posted by Maetenloch at
09:47 PM
|
Access Comments