« Mark Levin, Megan McArdle Agree: Hold Them To Their Claims
|
Main
|
Please Don't Quote the Trolls »
March 23, 2010
Shocker: Obama doesn't sign abortion EO
But he promises he'll do it "soon."
President Obama signed the Senate health care bill into law Tuesday. He did not sign the executive order on abortion negotiated with Michigan Democratic Congressman Bart Stupak in an 11th-hour arrangement that may well have saved the entire health care reform effort.

A White House official told Fox, Obama will not sign the Executive Order Tuesday and has set no specific date to do so. Stupak predicted Obama would sign the order later this week. The White House said only that Obama would sign the order "soon."

In two celebratory speeches Tuesday - one at the bill's signing, the other at the Interior Department with health care advocates - Obama said nothing about the abortion issue or the executive order.
How stupid were Bart Stupak and the other so-called "pro-life Democrats" to get played on this? Not only is the executive order basically worthless, the president isn't even pretending to give a damn about the agreement he made.
If you haven't read William McGurn's beautifully brutal takedown of the "pro-life" Democrats, here's the link.
How far has Stupak fallen? This far.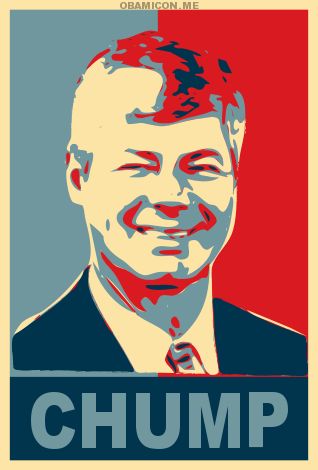 It doesn't matter, though. Stupak was always going to vote for this thing. As Lemon Kitten points out in the comments, all Stupak wanted was political cover.
And Obama isn't even willing to offer him that in any timely fashion.
Nice work, Democrats. A lot of you ensured your defeat in November by trusting a guy who treats you with contempt even though you just handed him a win. Yeah, that was a good bet.

posted by Slublog at
07:31 PM
|
Access Comments