« ObamaCare Vote Schedule
|
Main
|
Where is Representative Loretta Sanchez? »
March 20, 2010
Overnight Open Thread
Hello, hello all M&Ms. Welcome to your regularly scheduled Saturday night ONT.
I know some of the M&Ms could really use a J-O-B these days so I've added the Moron Job Bank to the yahoo group. So if you're looking for something or know of any position post it and help a moron out before they're forced to go hobo.
Welcome to the new Rickroll - the Trololo Song AKA the Russian Rickroll
Back in 1976 Eduard Khil, a popular Soviet singer, sang this song on Russian TV. Well someone discovered it a month or two back and it's now become an internet sensation and seems to be on its way to replacing Rick Astley's original Rickroll.

And of course it's spawned a ton of parodies - from the
Trololo Guy vs. Bruce Springsteen
to the
Christopher Waltz version
. And Khil is still alive and
seems to be enjoying
his sudden renewed fame. Here's a
video
of him watching the various re-mixes.
Khalid Shaikh Mohammed and other Gitmo detainees given laptops
But without internet access so I guess they just played solitaire and spell checked their manifestos.
Octomom about to lose her house
She's behind on her payments and hasn't made a balloon payment so the owner is about to foreclose. This would be the 3rd foreclosure on the family's record. They just don't seem all that into paying bills.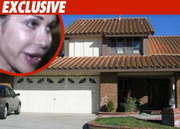 A new Shakespeare play discovered - 'Double Falsehood'
Lewis Theobold first mounted this play in 1727 and claimed that it was based on a Shakespeare Play. Well now scholars using literary forensic tools believe that Shakespeare did indeed write much of it and that it may have been a collaboration with John Fletcher. The evidence is strong enough that Arden is going to include it in their new Arden Shakespeare Third Series.

I do not see that fervour in the maid
Which youth and love should kindle. She consents,
As 'twere, to feed without an appetite;
Tells me she is content and plays the coy one,
Like those that subtly make their words their ward,
Keeping address at distance. This affection
Is such a feign'd one as will break untouch'd;
Die frosty ere it can be thaw'd; while mine,
Like to a clime beneath Hyperion's eye,
Burns with one constant heat. I'll straight go to her,
Pray her to regard my honour – but she greets me –
Some Red on Red action among the moonbats
So this past weekend there was an Anarchist Book fair in where else but San Francisco. And one of the speakers was Lierre Kieth, a 45-year-old anarchist who recently wrote a book explaining why she was no longer a strict vegan and believes that veganism is not the best way to save the earth although she still believes that the mass production of food should be ended.
Well some of vegan anarchists now saw her as a traitor to the cause and attacked her during her speech with cayenne pepper-laced pies while the audience cheered and clapped. Afterwards Lierre, the self-proclaimed anarchist radical, called the police and filed a complaint. And of course the whole thing was caught on video and here it is with the appropriate soundtrack:

Of course I've always found it ironic that the Anarchist punks calling for 'total freedom' would be the first to go down in the event of even a semi-anarchic world.
Introducing the Cat-vator
Some excellent engineering by a German kitteh owner.

One benefit of balding: You probably won't get prostate cancer
According to the study men who had started to develop bald spots on the top of their heads as well as receding hairlines had the least risk of cancer. Which seems kind of odd since DHT, the hormone that causes baldness, also causes enlargement of the prostate which itself can lead to prostate cancer. But balding among humans has been around for thousands of years so it must offer some kind minor selective advantage.

The Yahoo AoSHQ group. Bla bla bla.
Tonight's post brought to you by fffffuuuu: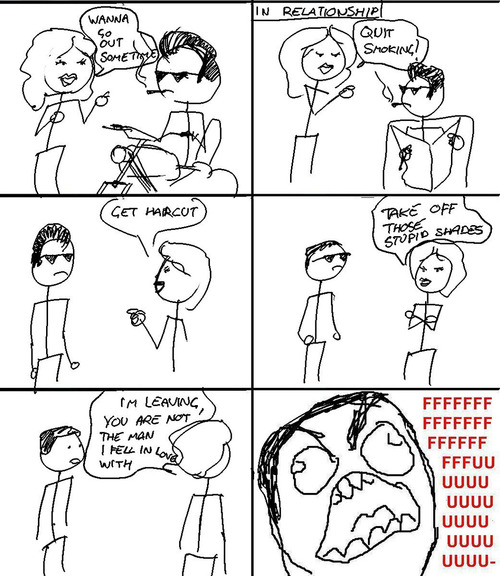 Notice: Posted by permission of AceCorp LLC. Please e-mail overnight open thread tips to maetenloch at gmail. Otherwise send tips to Ace.

posted by Maetenloch at
10:16 PM
|
Access Comments