« ObamaCare: Who Should We Be Putting Pressure On?
|
Main
|
I have no voice in the house, and none of the other representatives are interested in listening »
March 17, 2010
Kucinich: Getting His Moment In The Sun On Health Care-No To Yes
History is calling, must deal with the bill as is, not as he'd like it to be.
He's been banging on this plan, saying, as recently as Sunday, it's a giveaway to the insurance companies.
Yeah, well that was then and this is now.
He's saying his vote might be the deciding one.
Relying on a health care socialist to derail ObamaCare was not going to be a winner for us.
Obviously every vote counts and loosing one is tough but this bit of theater may be a sign that Pelosi is short and needs to create some momentum. The question is how much cover will a leading progressive like Kucinich give to other liberal no switch to yes?
Now that we don't need Kucinich, we can stop pretending he's useful in the least, though in fairness, let's give the Devil his due.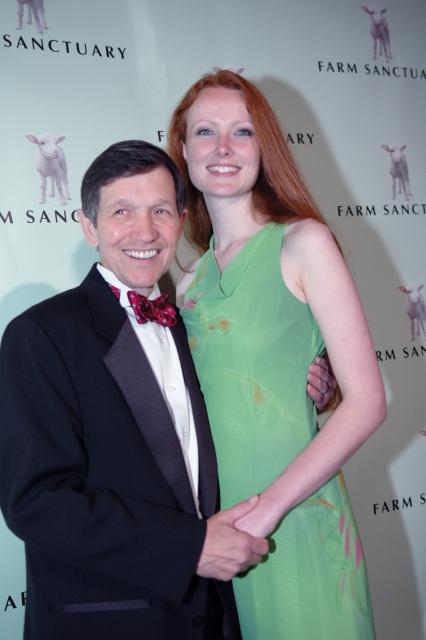 He said his wife, pictured above, was instrumental in his decision to vote yes. I will fess up, I'd sell you all out to for her.

posted by DrewM. at
10:11 AM
|
Access Comments