« Anthrax Envelope Suspect Turns Out to Have Been... A Teabagger
|
Main
|
Democrats Rally Around Idea That They Have to Pass Unpopular Legislation to Prove They Can "Govern" »
March 01, 2010
Catching Up With Jonathan "The Impaler" Sharkey: Engaged... to 16-Year-Old Girl
For those coming late to the blog, this guy...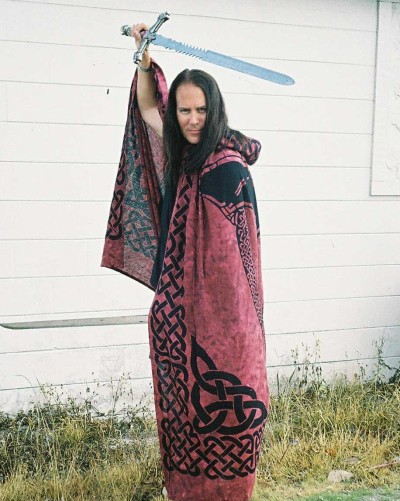 ...ran for Minnesota governor in 2006, on the Vampyres, Witches and Pagans Party ticket. Unsuccessfully, I should add, in case you're wondering.
He courted religious voters... sort of.
Honesty is very seldom heard nowadays, especially from a politician. So, I am going to break from political tradition. My name is Jonathon "The Impaler" Sharkey, Ph.D., L.D.D.D. I am a Satanic Dark Priest, Sanguinarian Vampyre and a Hecate Witch.

...

My Magikal Path name is: Lord Ares.

...

I despise and hate the Christian God the Father. He is my enemy.

However, it doesn't mean that I hate all his followers. This Country was founded on religious rights and freedoms. This is guaranteed under the 1st Amendment of our great constitution. This right allows me to worship Lucifer and the Goddess Hecate, just as it allows you to worship the Goddess/God of your choice.
He cribbed that last paragraph straight from Haley Barbour.
I just looked up "Sanguinarian," and it turns out its derived from the Latin, meaning "dressing in cheap throw rugs and waving a plastic sword."

Later he was arrested for stalking and harassing a 16-year-old girl. In fairness, the 16-year-old girl threatened him:
She told police that "in a desperate attempt" to get him to leave her alone, she had e-mailed him that she was a member of an elite vampire hunter society and that continuing their relationship would put him in danger.
He responded, via YouTube, noting he didn't need her protection, since he was a trained hunter, sniper, and death dealer:
He even managed to get his very own
Cool Facts About Jonathan "The Impaler" Sharkey
thread.
Well, he's back in the headlines.
Well, the page B-25 headlines, anyway.
Guy meets girl. Guy falls for girl. Guy asks girl to marry him. Old story.

Except when the smitten guy is Jonathon "The Impaler" Sharkey, a 44-year-old self-described vampire from New Jersey, who has a colored history of controversial relationships with teenage girls, a laundry list of run-ins with the law in at least three states, and a bizarre plan to get elected Minnesota's next governor.

And when the object of his affection is 16-year-old Paige Brewer, a troubled kid who walked out on her mother, Jillian Moen, and their Mound home six months ago. Brewer met Sharkey in an online vampire forum in January. She, too, claimed to be a vamp.
In case you're wondering what sort of ass goes for a 44 year old magikal Sanguinarian vampyr taps: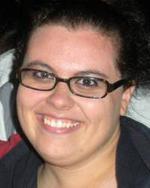 Like, totally hot ass 'n stuff.
An email relationship developed. Sharkey proposed marriage on February 11 via YouTube video. She accepted via MySpace. On Valentine's Day he flew in from New Jersey to pick her up and the pair went into hiding—with a cell phone, an internet connection, and an insatiable desire to wage war with their critics in the comments section of the City Pages website.
That marriage proposal seems to have been taken down from YouTube -- but here is a video of him making a different proposal, to kick some guy's ass in gladiator combat, showing off his voluptuous arm-fat.
Authorities are looking for the girl, and she's been listed as "an endangered runaway by the National Center for Missing and Exploited Children."
"Screw off," Brewer said in an interview, adding that she knew all about Sharkey's criminal record, and discounted it after getting to know him better. She said she was a vampire, too, and that Sharkey was treating her like his queen.

"I bit him first," she said. "Let me live my life."
So -- what do we have here? A "Dark Satanic Lord" practicing dark "magik," a vampyr and pagan, a man with a history of having sex with underage girls and now apparently "marrying" one and taking her into hiding from the authorities, and a man who ran for Minnesota governor.
What does this make him?
That's right -- a Teabagger. Obviously.
Thanks to "ace's liver."
I can't believe I just spent 40 minutes on this post.
Yup... Salem Communications should be calling with a cash offer any minute now.
Any. Minute. Now.
Whoops, Update: The girl has been released back into the custody of her mother by the self-professed vampire.
Or, using "JonathOn's" fucked-up spelling:
The gyrl has byn releast bakk into the kustody of her mooothyr by the sylf-pryfyssyd vampyre.
Thanks to Vic, or "Vyc."

posted by Ace at
03:02 PM
|
Access Comments