« "A prayer from the living world"
|
Main
|
8.8 Magnitude Earthquake in Chile Early Today »
February 26, 2010
Overnight Open Thread - TGIF Edition
Friday, Friday, Friday and Saturday morning too.
Attention Chicagoland morons - there's a moron meetup coming up on March 13th at Emmett's Ale House, 5200 Main Street in Downers Grove, IL.
Okay it's been a long week so to help make up for it here's your daily dose of cuteness...
Pygmy hedgehogs take a bath
Apparently people keep pygmy hedgehogs as pets and so I guess they occasionally need a bath.

'Millennials' Are by Far the Most Tattooed Generation
According to a survey by the Pew Research Center, 38 percent of "millennials" have at least one tattoo and 18% have more than five! That's a lot of ink and a lot of future tattoo removal business. Time to invest in lasers.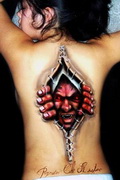 Celebrities Then and Now
Wow Harrison Ford has really hit an aging tipping point. Or maybe he just hasn't had plastic surgery like everyone else. And Hugh only looks a little worse for the wear considering it's been 47 years.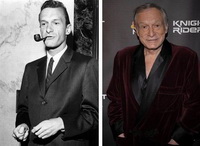 Weird Japan Watch: Holy smokes, Batman! Put out the Fukken fire! With fake vaginas!
Okay this is pretty weird even on the J-scale. Apaprently there was a Japanese porn mag, G-Za Besto Dynamite, that was going to make history by shipping a special issue to the news stands that would also come with an artificial vajayjay. Alas for history the Chinese factory where they were being made caught on fire and all the silicone went up in flames.

"The people at the factory were also distraught," he adds. "But I heard they're working on development of a new vagina modeled after Zhang Xiaoyu, who's one of China's most famous nude models. Oh man, if we can pull this one off. . . " he says, rolling his eyes in anticipation of a flood of new orders.
Well there's always the Fall issue.
Upskirt science
And yes it is science in Japan.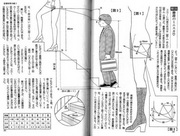 Amazon: The Zombie Combat Manual: A Guide to Fighting the Living Dead
Coming out in April. I like this bit on the author:

Roger Ma is a writer and the founder of the Zombie Combat Club, a civilian organization dedicated to providing accurate training and information to fight the living dead without a firearm, and survive. He is also a Team Chief for one of New York City's Community Emergency Response Team (CERT), which assists first responders in the event of a city emergency- including zombie attack. He lives in Brooklyn.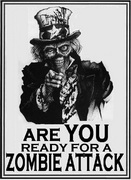 Also
MN Appeals Court rules that zombies Have Free Speech Rights
Just like the dang hare krishnas.
So What Does A Vajazzled Vagina Looks Like?
Okay the pics are SFW but at least you now have an idea of what's going on down there.
Thailand: It's not just Trannies
It's also monks who skin dogs and sell their hides as tiger skin.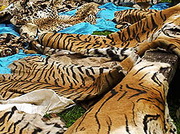 Yahoo group. That is all.
Tonight's post brought to you by Valerie B: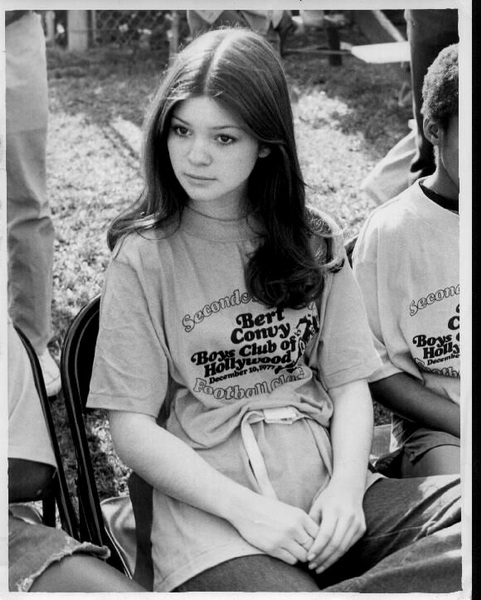 Notice: Posted by permission of AceCorp LLC. Please e-mail overnight open thread tips to maetenloch at gmail. Otherwise send tips to Ace.

posted by Maetenloch at
10:18 PM
|
Access Comments