« Reid: "Men, When They're Out of Work, Tend to Become Abusive."
|
Main
|
Top Headline Comments 2-23-10 »
February 22, 2010
Overnight Open Thread
Monday all.
Epic Beard Guy Bus Fight - Mortal Kombat style
Someone mentioned this the other night and well here it is. Now finish him! Before the memeplex runs out of steam.

A Bleg: Cocktail and murder mystery blogger Doug is trying to help out a serviceman stationed in Afghanistan who would really like some good, food/cocktail-quality bitters to add to his non-alcoholic drinks. The catch is that due to military restrictions the bitters also have to be non-alcoholic and apparently these are hard to find. So if anyone knows of some decent bitters without alcohol, contact me or Doug.
Which Social Network Is Right For You?
Don't forget about LinkedIn for business networking. And Buzz might still end up being pretty good now that they've removed the privacy annoyances that shouldn't have been there in the first place.
Gangsta Douchebags
Sad.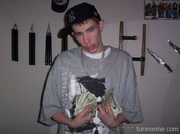 The school laptop spycam story gets weirder and weirder
So apparently a school system in Philadelphia gave all their students laptops and required them to use them at school. But the school authorities also secretly installed backdoor software that let them spy on the students via the built-in webcam. For the last year or so students had been complaining that the webcam light was going on at odd times, but were told that this was just a software glitch.
Well recently the school punished a student based on a webcam-taken picture of him at home appearing to take drugs. And needless to say the story has busted out with parents and students outraged that the school was spying on them through the webcams. The school has been all over the place storywise - either denying any spying at all or alternately claiming that the parents authorized it which they deny. And now the parents are suing and the FBI is conducting an investigation. My bet is that the school is probably guilty as hell and somebody will ultimately end up in jail for some time. Oh and now it seems like the student wasn't even doing drugs - just having some candy.
Atlanta progressive newspaper fires reporter for being objective
Because he believed in an "objective reality that could be reported objectively" which was against their editorial policy. And because they're part of the reality-based community.
The Tale of the Would-Be Spy, Buried Secrets, and an Uncrackable, Forgotten Code
Let this be a lesson to all would-be spies - never use substitution ciphers, stick to one time pads or book codes, and don't be too clever or you'll regret it.
Chekov's son missing in Vancouver
He's been depressed and police fear he may have committed suicide.
The group thingy. You can figure out the rest.
Tonight's post brought to you by Lily Munster: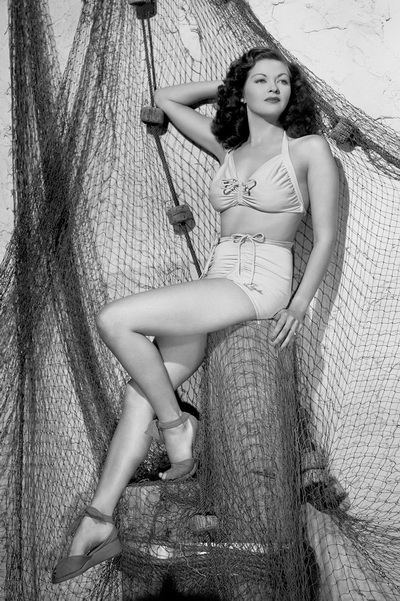 Notice: Posted by permission of AceCorp LLC. Please e-mail overnight open thread tips to maetenloch at gmail. Otherwise send tips to Ace.

posted by Maetenloch at
09:41 PM
|
Access Comments