« Indiana Troublemakers Meet-Up Thread
Update: "I Signed"
|
Main
|
Rasmussen: Barbara Boxer Can't Break 50% Against Any of Her Opponents »
February 15, 2010
Indiana Republicans: Go Sign This Woman's Petitions to Get Her on the Ballot (and Guarantee a Republican Pickup)
Printable Form Added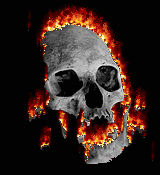 Form: Print this out, have your whole family sign it, and drop it off at the local registrar's by noon tomorrow. (Print out this version of the form -- this version has the candidate information already printed on it.)
Sign up everyone you know:
Hoosiers who would like to help d'Ippolito can print out this petition document, have the entire family sign it, and then drop it off at your county registrar's office by noon tomorrow. Better still, take it to the bar tonight and have everyone there sign it, too. Indiana does not have party registration, so any registered voter's signature is valid.

D'Ippolito claims she is close to having the required number of signatures to appear on the May 4 ballot -- 500 of them from each of the state's nine Congressional Districts. If she gets them, she will be the nominee, end of story. This would frustrate Bayh's attempt to pass his seat along to a party insider.
...
If she gets 4500 signatures, she's on the ballot.
And she's a neophyte the state party doesn't like and apparently a leftish ideologue, so she can't win.
Beautiful.
Democratic Senator Evan Bayh's shocking retirement announcement has unleashed some frantic maneuvering in both DC and Indiana, as tomorrow's noon deadline looms for any candidates wishing to compete in the Democratic Senatorial primary race. As of Bayh's withdrawal announcement today, there are no candidates qualified for the primary race. It appears at this hour that the establishment Democrats, such as Indiana Dem. Reps. Baron Hill and Brad Ellsworth, are not attempting to meet tomorrow's deadline for the primary. Instead, Indiana Democrats hope to appoint a Senate nominee in a caucus process, bypassing primary voting by the people of Indiana. However, those well laid Democratic plans may be disrupted by a darkhorse candidate, liberal Democrat Tamyra D'Ippolito, a local restaurant owner. Politico's Jonathan Martin explains the facts on the ground as of this afternoon:

A Bloomington, Ind., restaurant owner who had been running an obscure and uphill challenge against Sen. Evan Bayh for the Democratic nomination claimed Monday that she's just 1,000 signatures short of qualifying for the ballot.

In an interview with POLITICO, Tamyra D'Ippolito said that after news broke Monday morning that Bayh was retiring, her campaign contacted Democratic officials in Indiana to request they help her get the needed signatures by noon Tuesday — when they must be verified by the state's 92 country registrars.

It would be something close to a nightmare scenario for Democrats: were D'Ippolito to qualify for the ballot, she would be the likely nominee and the party would be left to face the GOP with a political neophyte who said she is running in part to take on a party establishment she said practices "sexism with a big S."

It's precisely what Bayh had hoped to avoid. By disclosing his retirement one day before the filing deadline, the idea was that no Democrat would qualify for the primary ballot and the party's state central committee could tap their favored candidate.

It was not possible to verify D'Ippolito's claim about how many signatures she's collected. To qualify for the statewide ballot in Indiana, candidates need 500 verified voter signatures from each of the state's nine congressional districts.

But in the mad scramble following Bayh's surprise decision, worried Democrats in Washington and Indianapolis were taking the prospect seriously.

"This would be a complete and unmitigated disaster," said a leading Democrat in the state. "We'd be up shit's creek."
Her facebook page says she'll be collecting signatures at her restaurant:
People are welcome to come in and sign tonight at Ragazzi's. I have plenty of petitions. Just call me first because I am in and out. 323-9005. Have customers at 6:30 pm but not sure they will make it today in with the snow.
She especially needs signatures from the 8th District in the southwest:
D'Ippolito said she was working diligently to get the needed signatures but was still lagging, especially in the 8th District which is in the southwest corner of the state.

She said she wasn't certain she'd qualify because, as she put it, Bayh-backing Democratic officials "have been stonewalling us for four months."

A DSCC official conceded that after the Bayh shocker they were still trying to determine who exactly D'Ippolito was and whether she could qualify.
Eh, one thing she has is outsider status. But she's very statist (and very socialist) on health care, which would likely doom her in reddish Indiana.

I believe this is her restaurant:
Rgazzi Arte Cafe

212 South Rogers Street (Between 3rd and 4th Streets)

Historical Prospect Hills 2 blocks from the Bloomington Hospital

Bloomington, Indiana 47404

ph: 812-323-9005
Hey! Tell everyone you know-- seriously. This is potentially huge.
The Board of Elections will try to disqualify as many signatures as they can, because the Democrats desperately don't want her to be the nominee.
So we need a lot of signatures, particularly from right-leaning counties where she'll have trouble collecting them. (Gary, for example.)
And make sure all your information is accurate and legible.
Don't let them disqualify you.
Trouble-Makers in Indiana... can use the thread below to coordinate whatever needs coordinating.

posted by Ace at
07:46 PM
|
Access Comments