« Dude Goes "Full Biden" on TVs With Baseball Bat
|
Main
|
Where Is the American Media? »
February 11, 2010
Overnight Open Thread
Just one more day to the holiday weekend. Might as well start your slackin' now.
Do You Live In Drunktown?
Men's Health has compiled a list of America's drunkest cities based on data such as death rates from alcoholic liver disease, booze-fueled car crashes, frequency of binge-drinking in the past 30 days, number of DUI arrests, and severity of DUI penalties. So if you're reading this from Fresno, then yes you are in Drunktown and probably already blitzed yourself.
The Top 10
1. Fresno, CA
2. Reno, NV
3. Billings, MT
4. Riverside, CA
5. Austin, TX
6. St. Louis, MO
7. San Antonio, TX
8. Lubbock, TX
9. Tucson, AZ
10. Bakersfield, CA
And the Bottom 10:
90. Portland, ME
91. Manchester, NH
92. Fort Wayne, IN
93. New York, NY
94. Durham, NC
95. Newark, NH
96. Miami, FL
97. Salt Lake City, UT
98. Rochester, NY
99. Yonkers, NY
100. Boston, MA
Don't forget that drunkards are an early stage in the Hobo life cycle. So if you're serious about your hunting, head west young Moron!

Greece: First European country over the brink?
Well their budget deficit is currently 12% of their GDP, unemployment is nearly 30% among young people, demographics are declining (they have a fertility rate of only 1.3), and they have no important industries or natural resources. Normally a country is this circumstance would take any bailouts offered, implement an austerity program and make cutbacks to government programs. Instead the Greeks seem to have chosen to have national strikes and blockade the Bulgarian border. What happens when an unsustainable situation runs out of sustain? Stay tuned.
Gaming Geek Relief: Finally the D3, a 3-sided die
Ok technically it has 11 sides but there are only 3 possible results.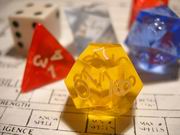 Sarah Palin is always wrong: No fact-checking required
Anything she does is just assumed to be wrong by the media so they can't even be bothered to do a cursory google search. Exhibit A: her wearing a deployment bracelet for Track. Neo-neocon explains why this says more about wannabe cognoscenti than about Sarah.
The GBU-57A/B or Massive Ordnance Penetrator (MOP)
For when it absolutely positively has to be blown up despite being under 200+ feet of reinforced concrete.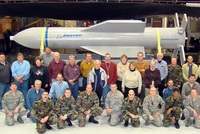 Alexander McQueen Commits Suicide
So does the fact that I had never heard of him before mean I have to turn in my Fashion Card. Bummer.
The Shit Box
A portable, disposable toilet. Sometimes the simplest names are the best.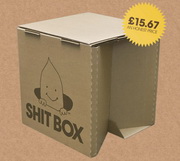 Verne Troyer With Hot Chicks
The little dude sure seems to get around.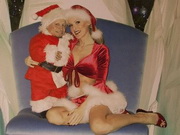 Bill Nye the Science Guy: You climate change skeptics are 'almost unpatriotic'
It's science dammit! More proof that cults die hard.
Yahoo group. That is all.
Tonight's post brought to you by the Who :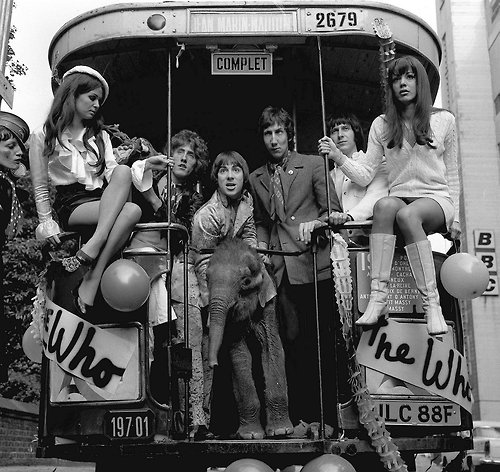 Notice: Posted by permission of AceCorp LLC. Please e-mail overnight open thread tips to maetenloch at gmail. Otherwise send tips to Ace.

posted by Maetenloch at
09:42 PM
|
Access Comments