« Top Headline Comments 1-26-10
|
Main
|
More bad news for Obama - Pew: 60% of public following Haiti news "very closely" »
January 26, 2010
Rubio Catches Crist In Florida Senate Race
The momentum has been building for awhile but now there's a poll out showing Marco Rubio leading (technically it's a statistical tie) Governor Charlie "I loved Obama's Stimulus Before I Was, Sorry What's The Question" Crist.
For the first time, Quinnipiac finds the former state House Speaker Marco Rubio leading the formerly very popular — and still well-known — Gov. Charlie Crist by a margin of 47% to 44%.

"Who would have thunk it? A former state lawmaker virtually unknown outside of his South Florida home whose challenge to an exceedingly popular sitting governor for a U.S. Senate nomination had many insiders scratching their heads," said Peter Brown, assistant director of the Quinnipiac University Polling Institute. "He enters the race 31 points behind and seven months later sneaks into the lead."

"And, the horse race numbers are not a fluke," Brown added. "Rubio also tops Crist on a number of other measurements from registered Republicans, who are the only folks who can vote in the primary. Rubio's grassroots campaigning among Republican activists around the state clearly has paid off."
Of course the knock on Rubio by, um, true conservatives like David Frum, is that he can't win the general election. Well....
It would appear Rubio also has a good chance at beating the leading Democratic challenger, South Florida Congressman Kendrick Meek. Rubio leads Meet 44% to 35% among Florida voters. Crist also has a good chance to beat Meek, though, leading 48% to 36%.
I've been a big advocate of accepting less than stellar conservatives in states where that's our best chance (hello Massachusetts) but Florida clearly isn't in that category.
If you support Crist on grounds a more conservative candidate isn't electable, the truth is you really aren't interested in electing conservatives.
Meanwhile, if you are a conservative...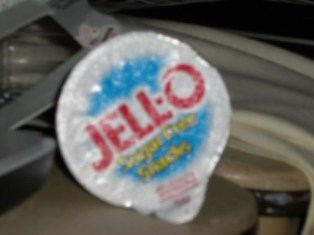 posted by DrewM. at
11:23 AM
|
Access Comments