« I Think I See, Indeed I See, The Neural Singularity
|
Main
|
RINO Hunt! Rubio Ties Crist In Rasmussen Poll »
December 15, 2009
The state of ClimateGate today,

Dec 15 2009.

(A series of daily-ish roundups of the day's Climate news and commentary.)

This is by no means a comprehensive recap. The stories come from a variety of sources, and I highly recommend exploring the linked sites for more breaking news.

Brought to you by the major new motion picture, The Beta Monologues, a story written and directed by Ace o'Spades.

Starring William McKibben: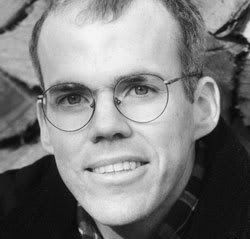 [the Thai Lady-boy breakup scene] was all real. All I needed to do was visualize a piece of whithered corn, and the waterworks just opened up.
(after the break...)
All links courtesy of, well, me, as not only have I been posting like mad today, I also painstakingly researched, wrote and peer-reviewed every bit of climate news worth reading.
---
The AP pushes poll results showing support of AGW mitigation. Only problem: The interviews took place before ClimateGate broke the MSM iron curtain.
Everything you'd expect is there, including the absolute lack of a voice to speak for the skeptical point of view, the quotes from concern troll "Republicans" who are supporting Obama in his pursuit of Cap & Trade, and flaccid non-sourced assurances that any jobs lost to new regulations would be gained in "Green" jobs.
Poll pdf is here.
---
The Dept. of Energy sends a "litigation hold notice" to employees. One of WUWT's readers shares the entire notice. Essentially it's an order to not delete any material that could be related to CRU.
I asked Gabe about this, since I only got a B+ in this area of the law, and he clarified:
It means that a lawsuit has been filed (or likely will be) and either of the parties believes that there is some discoverable information in the possession of the people receiving litigation hold letters. They're usually a first step to put individuals on notice not to destroy any documents, even under common, every-day retention/deletion policies.

Is it important? Well, not really. We already knew lawsuits would be filed over this. This just tells us that Energy is preparing. Ordinarily, a litigation hold letter would be sent once the lawsuit was a sure thing, but I'm betting Energy is just preemptively sending this to all its sites having anything to do with global warming, not just Savannah River. The General Counsel's office is putting their people on notice: don't try anything cute like those idiots across the Pond. Delete nothing; save everything.

It says that they should preserve all documents related to global warming [not just CRU material] That's a much wider hold than anything related specifically to East Anglia.
---
For all the enviro-Luddites, a little forshadowing of potential unintended consequences in forbidding the use of fossil fuels.
New research, by NASA's William Lau and collaborators, reinforces with detailed numerical analysis what earlier studies suggest: that soot and dust contribute as much (or more) to atmospheric warming in the Himalayas as greenhouse gases. This warming fuels the melting of glaciers and could threaten fresh water resources in a region that is home to more than a billion people.
So much for heating and cooking with wood. Maybe we can all just boil water for our muesli meals using the heat of our passion for social justice. Before you even ask: No, you can't have any of my simmering brain-gravy.
---
A letter full of red meat from Penn. State Senator Jeff Piccola:
"…anything short of the absolute pursuit of science cannot be accepted or tolerated."
---
Wonder what a plan to reduce emisssions looks like? Using my pseudonym Roger Pielke Jr, I posted some research on what it would take for Japan to meet a 25% reduction target.
I take it all back. The Greens are right - this won't hurt a bit.
---
Journalist & film maker Phelim McAleer tried to ask ManBearPig an innocent enough question. Gore's entourage breaks his microphone.
---
100 reasons whay AGW is wrong. I'm not vouching for each one, or that there are actually a hundred there. I've got no time left for fact-checking, you should be happy I'm posting at all on my day off. Not that I care if you are happy. Just keep hitting the ads. Eventually my trojan horse will infect you all and I'll be able to retire to a small island off the coast of Thailand with a chest full of stolen identities.
---
I'm not going to call them "watermelons" because I've never met a piece of produce that wanted to take away all my money and give it to other people. Well, except for that one zucchini, but it was being held by a hooker. And that was 100% capitalism. (Or 5% capitalism, and 95% "Thursday Nights". I only got a B+ in algebra, so it's hard to be accurate here.)
---
Andrew Revkin is hanging up his NYT job as Gaia scribe to "write and develop new environmental programs at the Pace Academy for Applied Environmental Studies in White Plains, New York.
I did not know this but I am not in the least surprised: Revkin has an honorary doctorate, bestowed by, um, Pace Academy for Applied Environmental Studies.
So I guess that makes him one of the 4000 IPCC scientists who agrees with AGW. Or 12. Hey, sue me. Math. Me. B+. If it's good enough for the President, it's good enough for you.


---
Looking to test yourself in the debate? New Scientist has an article up called Deniergate: Turning the tables on climate sceptics. A self-referential bit of appeal-to-authority tripe showing not only is their science suspect, but so is their logic & sense of tone.
They list what the feel are the common skeptical arguments, and offer soundbite responses. Worth a read I suppose, just to note the talking points, and prepare to counter the logical and technical fallacies.
A quick scan suggests that every argument they make depends upon a flawlessly working peer-review system. I guess they missed the emails.
---
Speaking of peer-reviewed, looking for literature from the Skeptic's side? Kenneth Green has a list.
---
For the hard-core climate junkies, Henrik Svensmark discusses the real culprit behind Global Warming. His climate modeling is only about 75% accurate, so of course the IPCC completely ignores him.
In 2 parts, about 21 minutes total.