« Unauthorized Access to the President: Tiger Woods' Eleventh Extramarital Fling?
|
Main
|
Update: Flight 297's "Hero," Um, Wasn't »
December 07, 2009
Overnight Open Thread (Mætenloch)
And so another Monday slouches on by.
Fox Shunning Watch: This has been pretty well covered by the blogosphere today but in case you hadn't heard about it, NPR put heavy pressure on Mara Liasson back in October to quit appearing on Fox News. She was told to watch the network for 30 days and reconsider. To her credit she refused to stop appearing. Frankly given the ratings disparity NPR needs her on Fox more than Fox needs NPR.
The Top 10 Scariest Scenes in Film
Okay the Exorcist always freaked me the hell out when I was younger.
World's oldest recipe book reveals dishes English kings enjoyed 600 years ago
Mmmm porpoise porridge - fit for a king, Richard II in fact.
Neoneocon remembers Pearl Harbor and points out that even back then we had 12/7-truthers.
For some people the idea that we're vulnerable to random attacks is so deeply disturbing so they'd rather believe that the Great Oz in the White House could have stopped the attack but simply chose not to. So sure the President is evil but at least we're not really vulnerable.
7 things women say and what they really mean
Yes, the 'let's just have fun' thing is particularly misleading to men. They don't realize that to women getting engaged and married IS fun.
A Marriage Proposal Letter, 1924-style
Apparently back in the day women were allowed to propose to men during leap years.
Billionaires Behaving Badly
Apparently money can't buy or rent judgment.
Tonight's post brought to you by the age of Ace: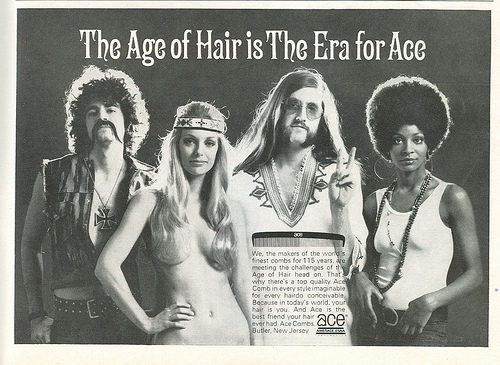 Notice: Posted by permission of AceCorp LLC. Please e-mail overnight open thread tips to maetenloch at gmail. Otherwise send tips to Ace.O

posted by xgenghisx at
10:00 PM
|
Access Comments