« Why not let Wal-Mart fix the economy (chad)
|
Main
|
Stargate Universe: Earth Discussion Thread »
November 06, 2009
Overnight Open Thread - TGIF (Mætenloch)
Welcome to Friday all. It's been a long week and I'm glad we made it with only minor loss of limbs and dignity.
Remembering Medal of Honor-recipient John D. Bulkeley
I first heard about John D. Bulkeley while reading William Manchester's biography of Douglas MacArthur. After Pearl Harbor he valiantly lead a small group of PT boats in defense of the Philippines despite a hopeless situation. In April 1942 he carried MacArthur to safety in a rickety PT boat across 600 miles of Japan-infested open ocean. For all this he was awarded the Medal of Honor. And in 1944 he led torpedo boats and minesweepers in clearing the lanes to Utah Beach as part of D-Day.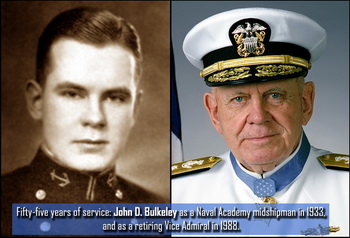 And it's not like he slacked off in his later commands:

In the early 1960s, Bulkeley commanded Clarksville Base, Tennessee, then a tri-service command under the aegis of the Defense Atomic Support Agency. Having lost none of his wartime daring, Bulkeley was known to test the alertness of the Marines guarding the base by donning a ninja suit, blackening his face and endeavoring to penetrate the classified area after dark without detection. This was a dangerous endeavor, as the Marines carried loaded weapons. Ever popular with his men, who both respected and admired him, Bulkeley could be seen driving around the base in his fire-engine red Triumph TR-3 sports car with a large silver PT boat as a hood ornament.
In June 2000 a new Navy destroyer was christened the USS Bulkeley.
So What Gun Was The Ft. Hood Shooter Using?
According to this article Hasan used a FN 5.7 which he bought back in August. It fires 5.7x28mm ammo and comes with a 20 round magazine which might explain why so many people were shot with just a reload or two. And while it can fire armor-piercing 'cop killer' ammo, there's no evidence that Hasan used any. He also had a .357 S&W Magnum revolver but it's not clear if he ever fired it.
13 Tips For The Single Moronette
Also don't tug on your girdle or talk too much about shoes.
Shopping For Shoes: A Flowchart
Compare and contrast the male and female version. Also note the patron saint of shoe shopping.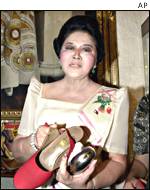 Ryan Seacrest's Stalker Turns Out To Be A US Army Reservist, Crazy
New Worry For Women: Cleavage Wrinkles
But now there's a cure.
Glenn Beck Now One Appendix Lighter
Nic Cage Broke
Apparently he spent most of his money on yachts, jets, 2 private islands, a castle, 50 cars, dinosaur heads, and 2 cobras with antivenin. The rest he just wasted.
Tonight's post brought to you by 1980: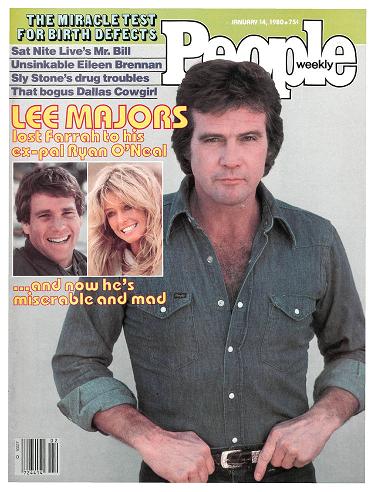 Notice: Posted by permission of AceCorp LLC. Please e-mail overnight open thread tips to maetenloch at gmail. Otherwise send tips to Ace.

posted by xgenghisx at
10:00 PM
|
Access Comments